Èpica i Singular (Epic and Unique), a new employment experience for young people at risk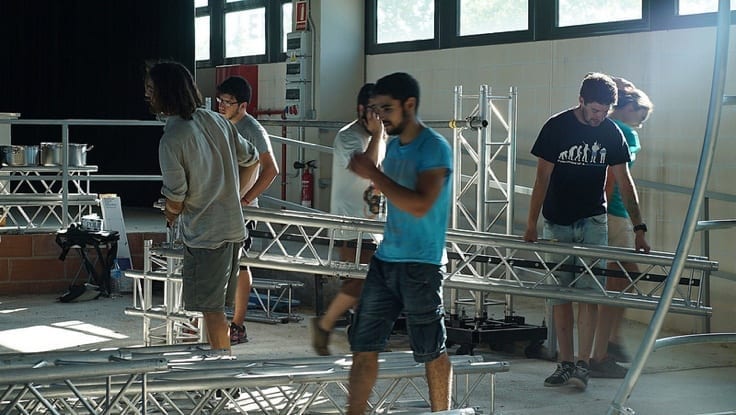 Publications
Bank of innovations
Èpica i Singular (Epic and Unique), a new employment experience for young people at risk
La Fura dels Baus, Ajuntament de Badalona, FLC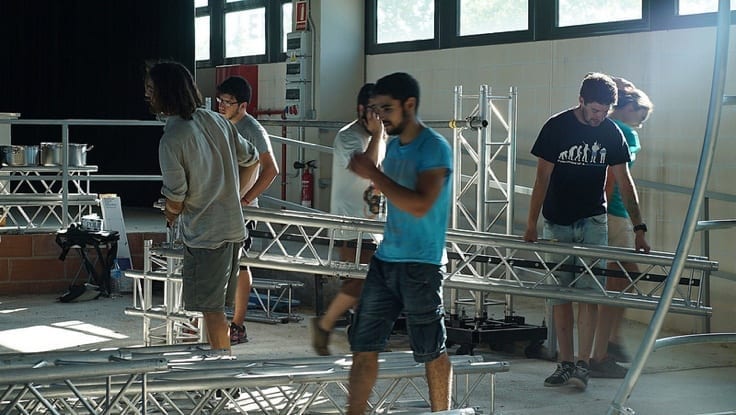 A project to help young employment-seekers at risk to learn and hone professional skills and competencies. All the participants will develop a stage set design and artistic project with the help of La Fura dels Baus and other professionals, in a highly attractive and different way, including the learning of audiovisual and construction techniques related to the performing arts.
Promoted by La Fura dels Baus, through its Èpica Foundation, the Fundació Laboral de la Construcció – Catalunya (FLC) and the Institut Municipal de la Promoció de l'Ocupació [Municipal Institute for the Promotion of Employment] (IMPO) of the City Council of Badalona, and with the support of the Employment Service of the Government of Catalonia in the framework of the Garantia Juvenil [Juvenile Guarantee] programmes. The project also includes guidance and assessment in job-hunting, as well as contracts of employment with companies for practical experience or recruitment, and offers a set of resources to facilitate the implementation of business and self-employment projects.
Characteristics of innovation
E-Fabrik is an innovative initiative that brings together young people and individuals with disabilities in a creative community with the aim of jointly conceiving solutions to address the challenges faced by people with disabilities in their daily lives.