Agreement between UOC and iSocial to join forces in the strengthening of innovation in the social sector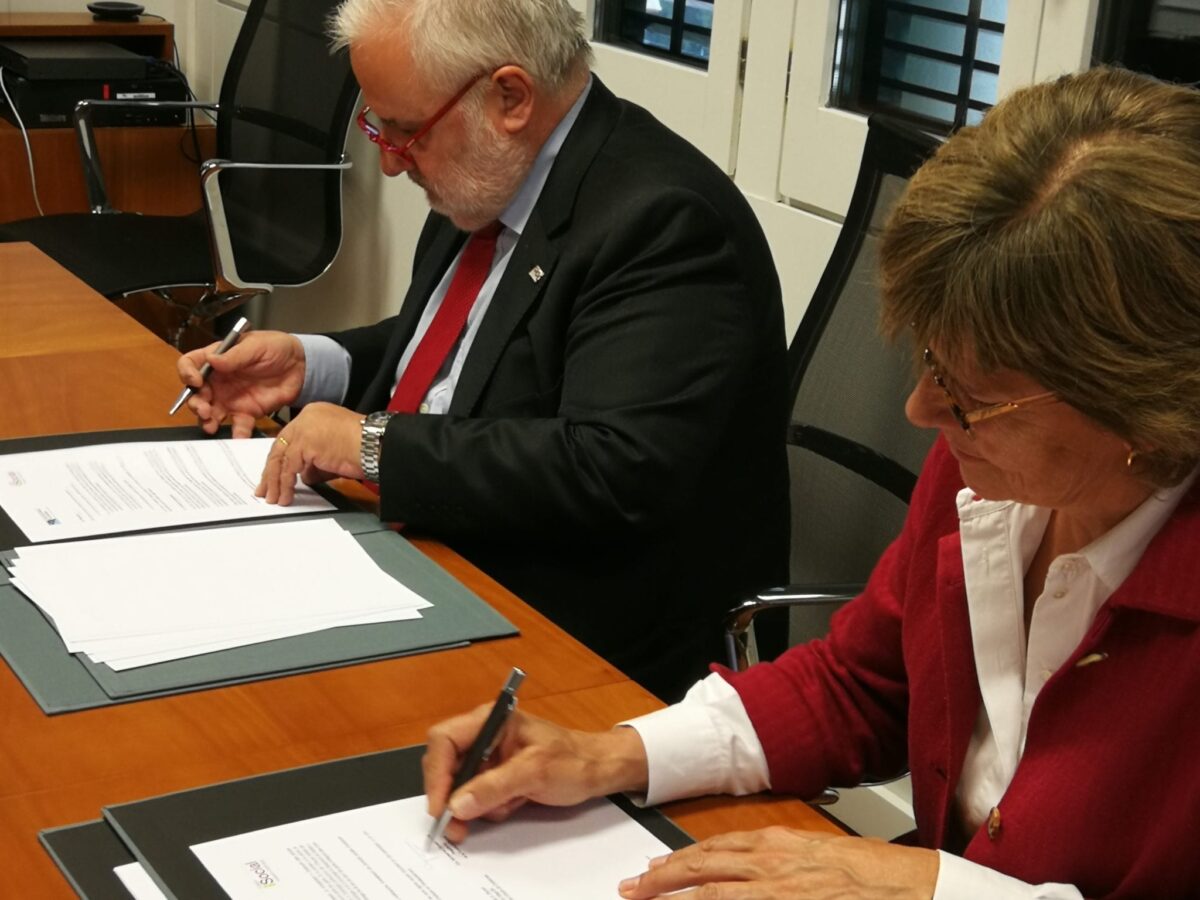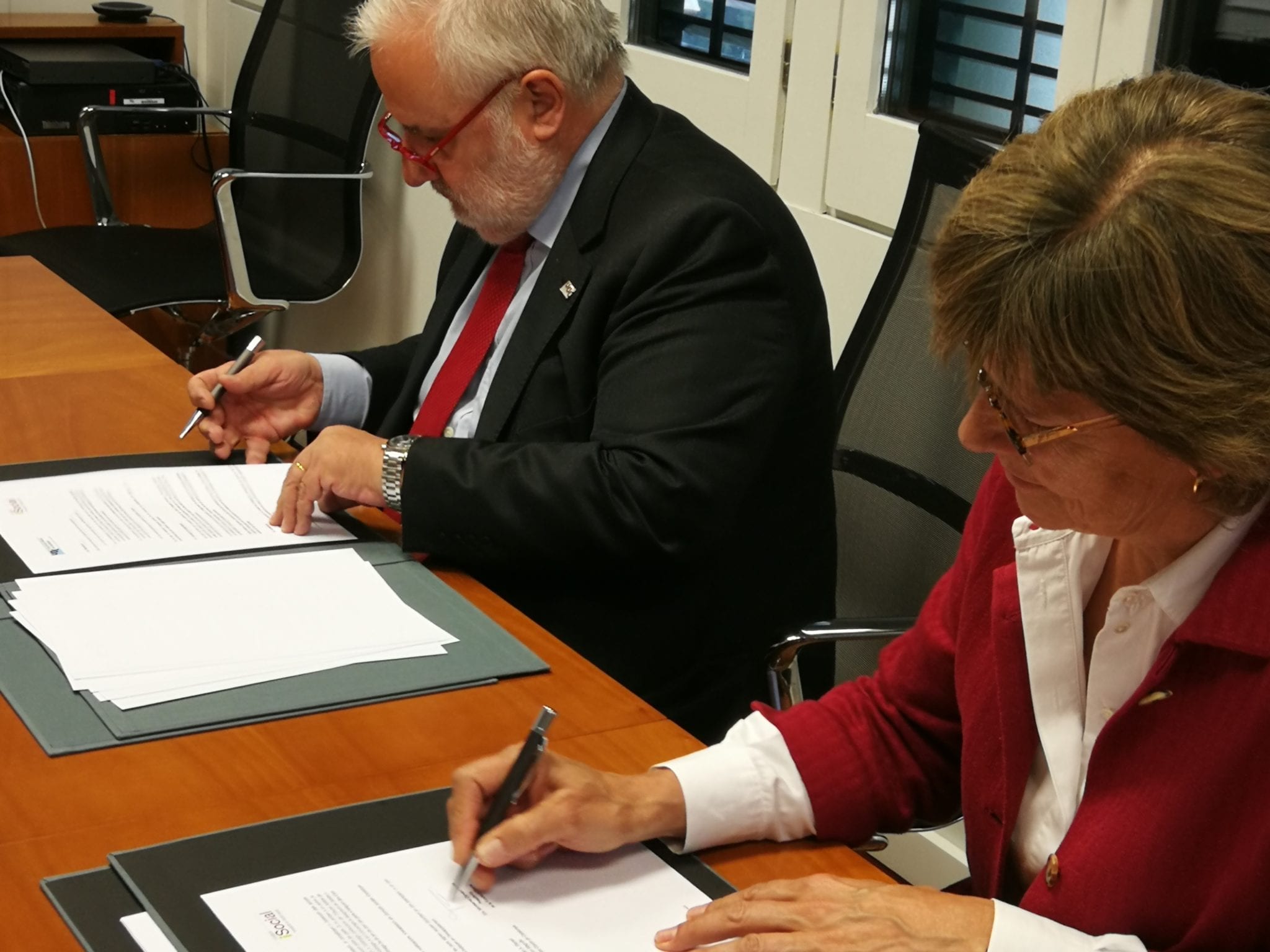 Publications
News
Agreement between UOC and iSocial to join forces in the strengthening of innovation in the social sector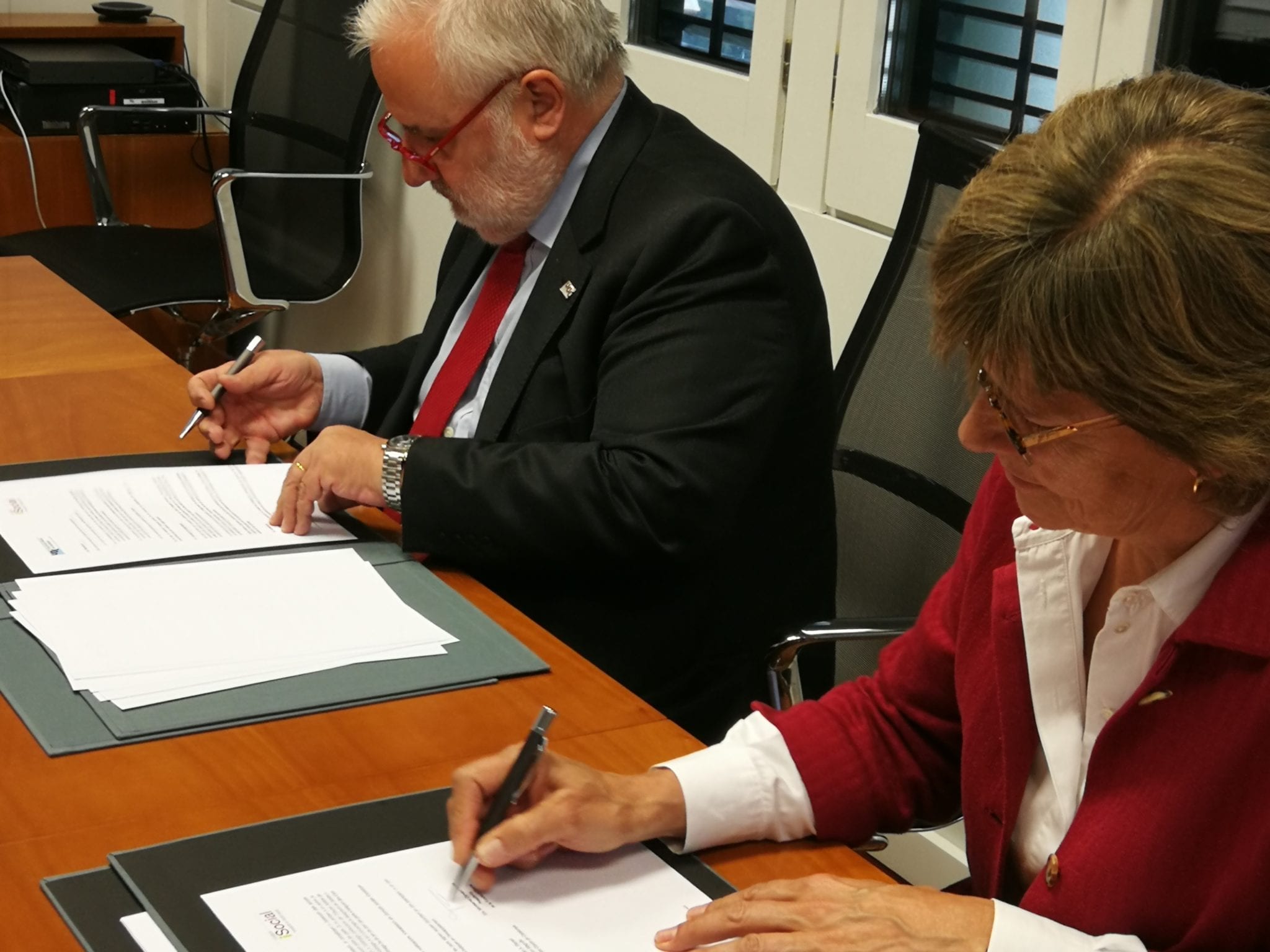 This Tuesday, June 11th, the rector of the Universitat Oberta de Catalunya-UOC, Mr. Josep A. Planell, and the president of the iSocial Foundation, Ms. Montse Cervera, have signed a framework collaboration agreement between both institutions, to promote joint training and research activities and to join forces in the development of innovation projects for the social sector.
The agreement already includes a first list of three activities promoted by the iSocial Foundation in which the UOC will collaborate in the coming months. First, the UOC will sponsor the "Big data and Social Services" conferences organized by iSocial with Obra Social La Caixa, starting in September, taking over the invitation of international speakers. And secondly, it will collaborate on two digital innovation projects led by the iSocial Foundation, one aimed at children and young people eweed alone, and another aimed at homeless people, through teachers and students of their University Master's in Development of Mobile Applications, and the Hubbick program for accelerating start-up technology.
This agreement adds to the agreement established with the Víctor Grífols i Lucas Foundation last February, and it becomes the second institution that establishes a stable collaboration agreement with iSocial to strengthen the activities and projects of the foundation.