iSocial Foundation awards the Prize for Social Integration through ICT to Pere Tarrés Foundation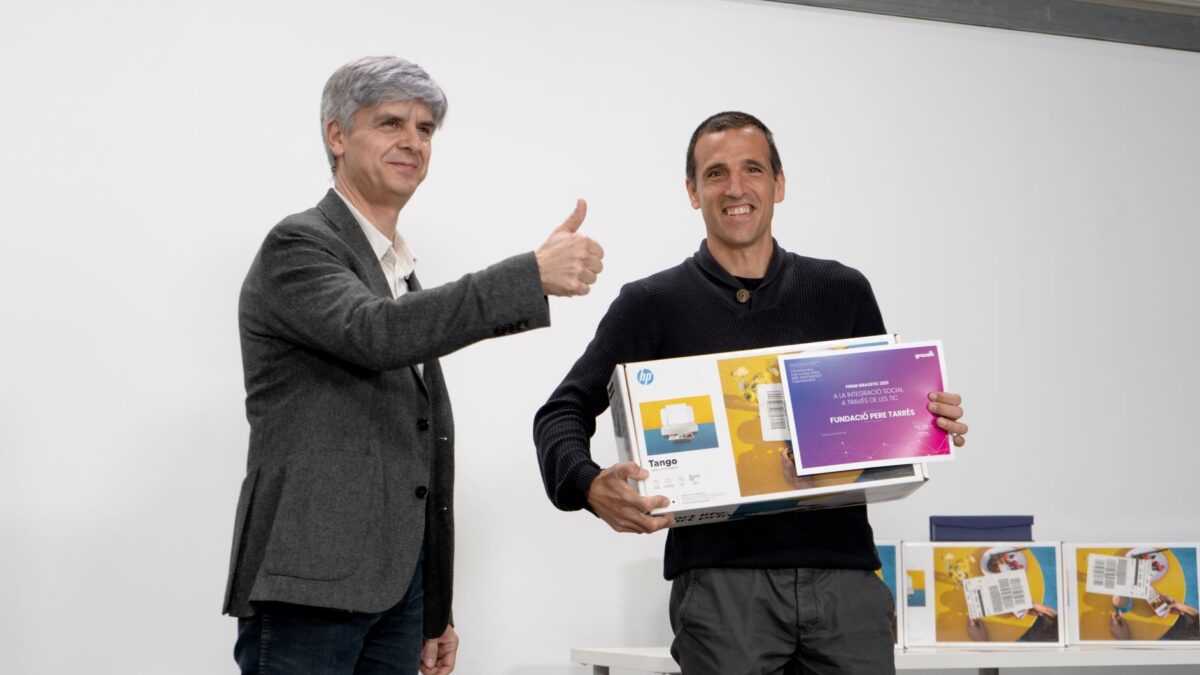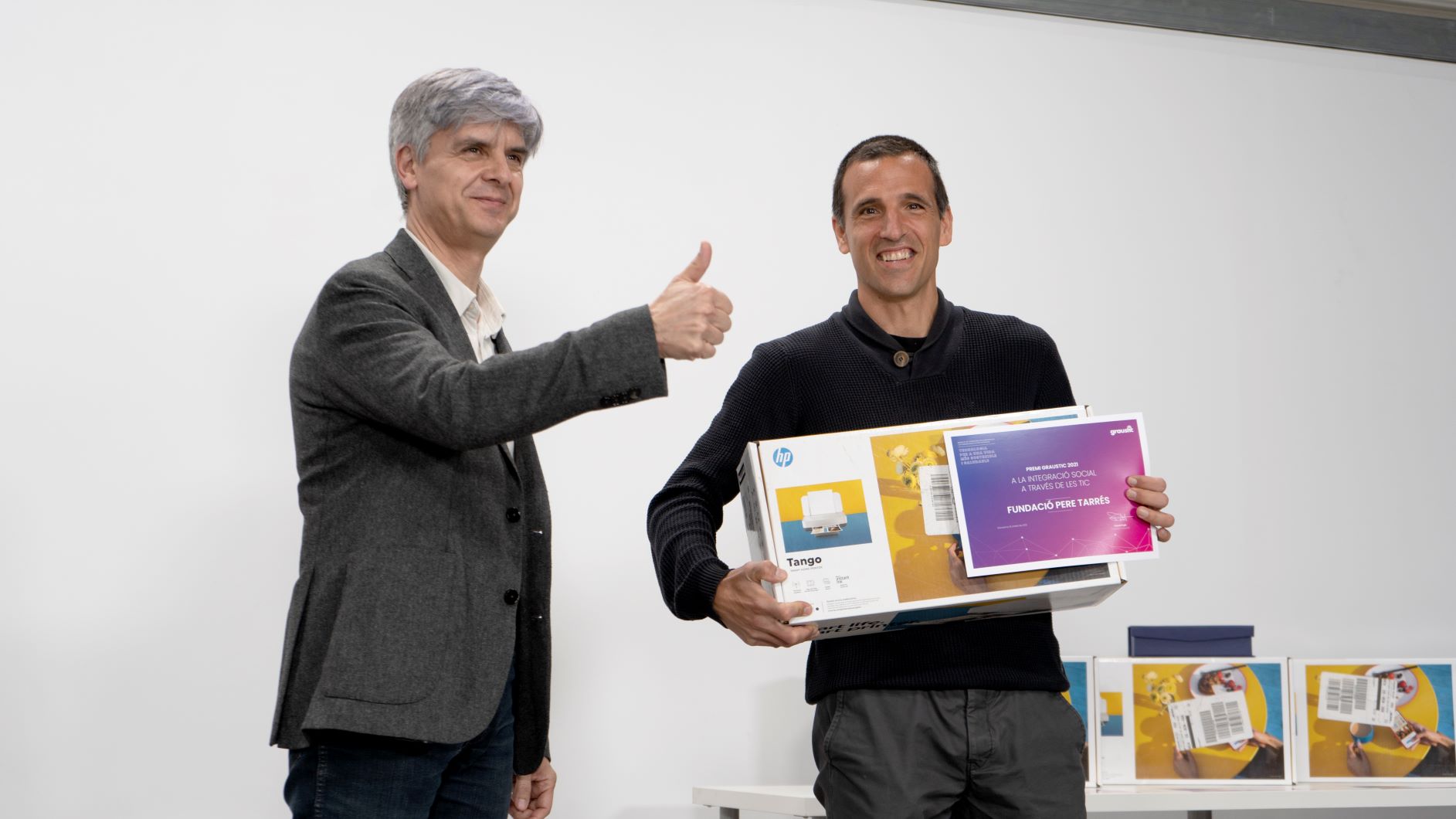 Publications
News
iSocial Foundation awards the Prize for Social Integration through ICT to Pere Tarrés Foundation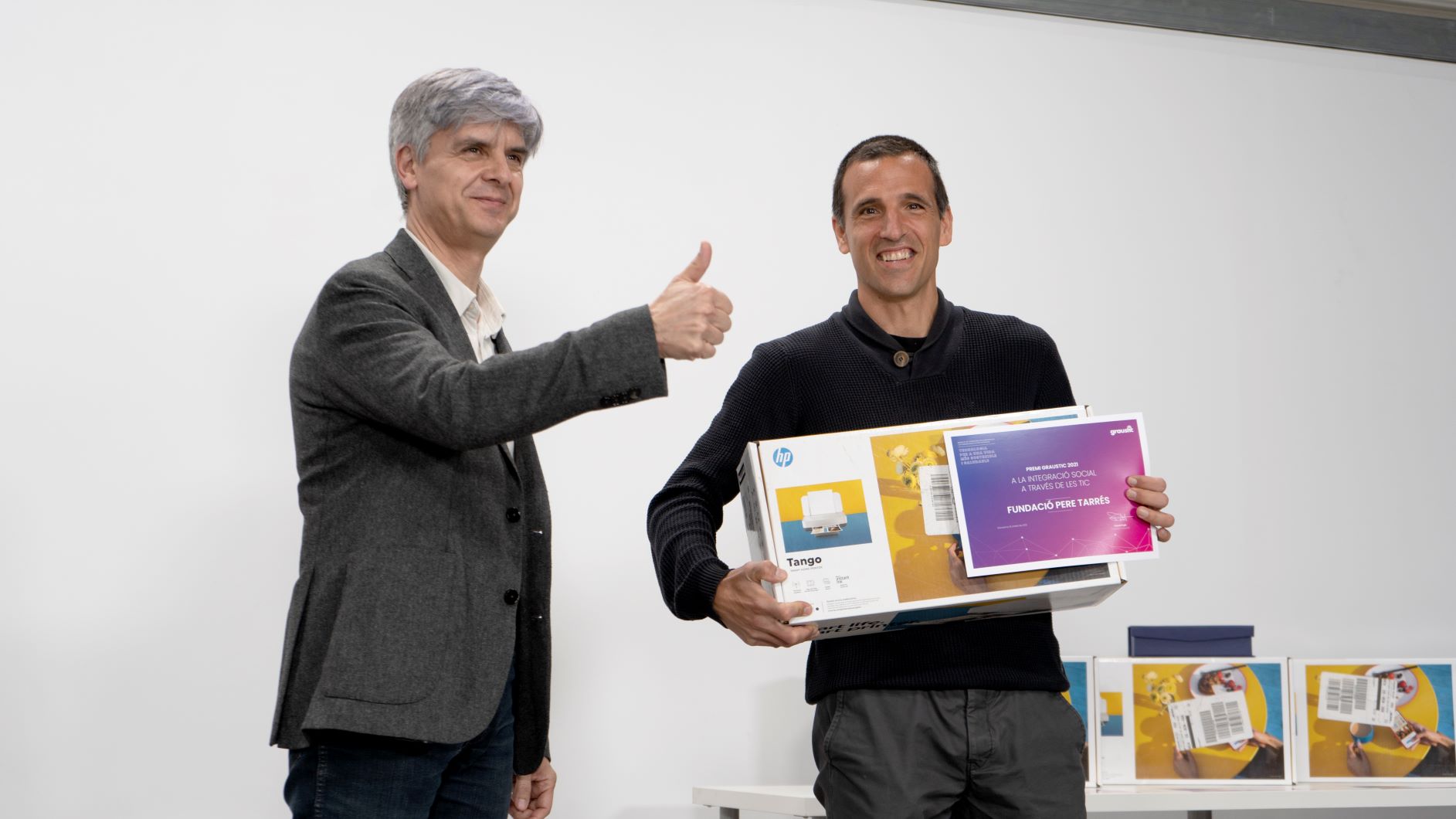 On April 15, the iSocial Foundation, in the hands of our director Toni Codina, presented the Award for social integration through ICT to Jordi Palouzié, director of information systems and telecommunications of the Pere Tarrés Foundation, for his "Help them grow" campaign.
With this campaign, during the year 2000 the Pere Tarrés Foundation asked for support from companies and individuals in order to be able to accompany, during the period of confinement, the children, young people and families that it usually attends in its socio-educational centers. This allowed it to distribute the following equipment: 295 digital tablets without connectivity; 447 digital tablets with connectivity; 35 laptops; and 451 connectivity cards. In addition, every day, throughout the confinement, about 250 educators from the Pere Tarrés Foundation accompanied the families by making video calls or talking on the phone. The Foundation's team offered them logistical support when carrying out various procedures (procedures related to the employment situation or to access financial aid from various institutions and administrations) and resolved doubts about the current situation (in relation to issues such as dining grants, health prevention measures or containment restrictions), with the aim of alleviating their emotional burden and to detect and prevent emergencies, such as lack of food or the existence of conflicts relatives. Families were also offered psychological and educational support and resources and leisure activities and educational activities to do with children.
Due to the pandemic, the holding of ICT Day 2020 has had to be postponed to 2021, and it has also had to be done virtually. The closing ceremony was attended by the Vice-President of the Catalan Government, Pere Aragonès, the President of the Catalan Parliament, Laura Borràs, and Minister Jordi Puigneró.
As soon as possible, the next annual Days will be held presential again.