1st session in El Prat of "New trends in intervention in the Basic Social Services"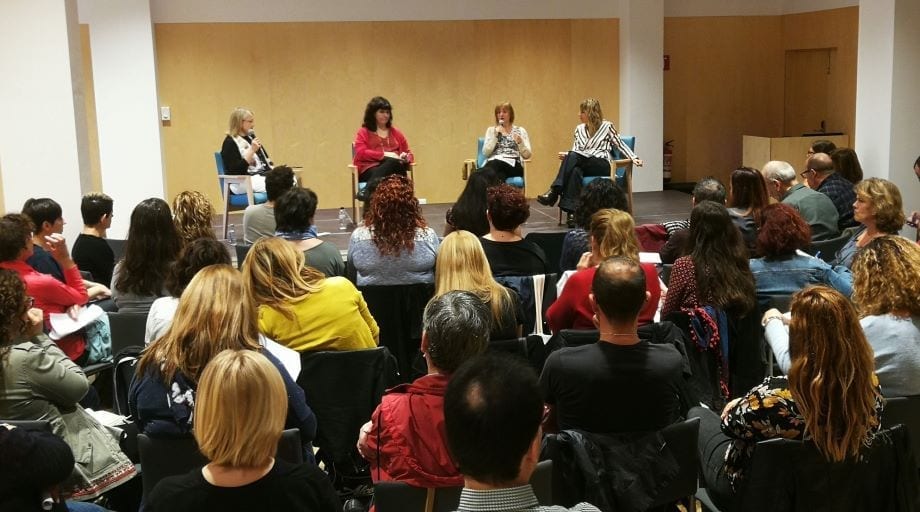 Publications
News
1st session in El Prat of "New trends in intervention in the Basic Social Services"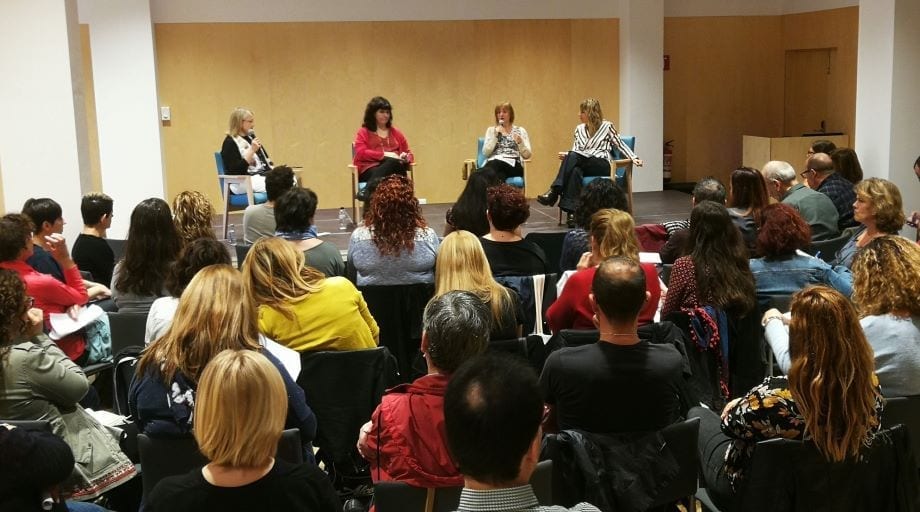 On Friday, October 25, the iSocial Foundation we have started with the whole team of the Social Action Service of the City Council of El Prat de Llobregat the training course "New trends in intervention in the Basic Social Services. From Person-centered Attention to Self-directed Support".
A total of 60 professionals participated in this first session, which consisted of a debate with three social workers linked to Local Basic Social Services: Glòria Navarro, from the City Council of Barcelona; Sílvia Pérez, from the Consell Comarcal del Vallès Oriental; and Arantza Rodríguez, from the City Council of Vilanova i la Geltrú. The conduction and moderation was carried out by Pilar Rodríguez, also a social worker and vice president of the iSocial Foundation.
In the debate, we have discussed the adequacy of the current intervention model in today's society; about the areas of improvement to make reality in the Basic Social Services of the ACP and the new European models, both in the daily professional practice and in the configuration of the system; on the image that the Social Services project on the other systems and on the citizenship; or about how to better combine the accompanying function with that of managing aids and benefits.
The course will continue during the next weeks until February, through 8 workshops in which specialists in various fields of intervention will explore how to transfer the ACP approach and Self-directed Support to primary care for people with disorder mental and addictions, people with disabilities, women victims of sexist violence, abused children, elderly people or immigrants without documents. The course will culminate with the elaboration of a manual for the improvement of the model of intervention of the Basic Social Services of El Prat de Llobregat.