Biel Digital Glasses, 2022 Award for social integration through ICTs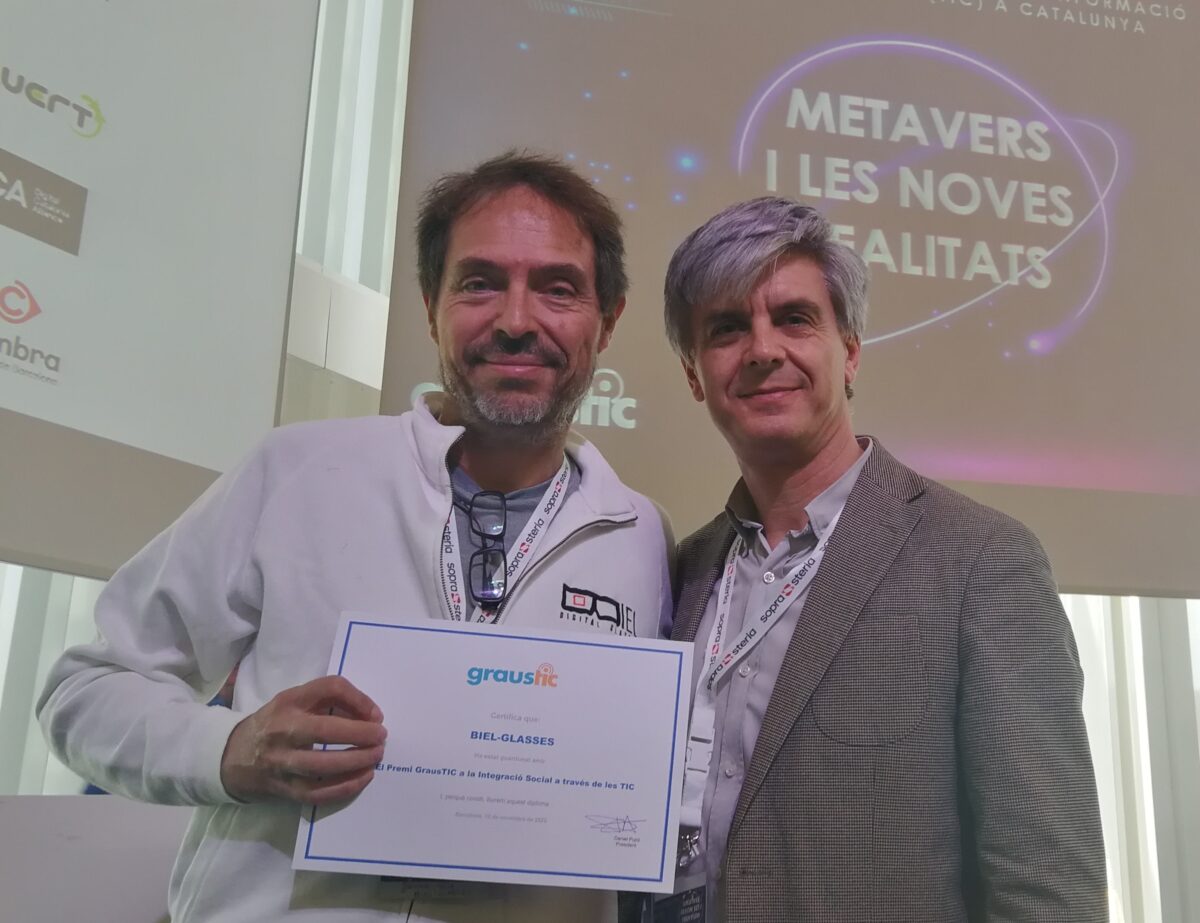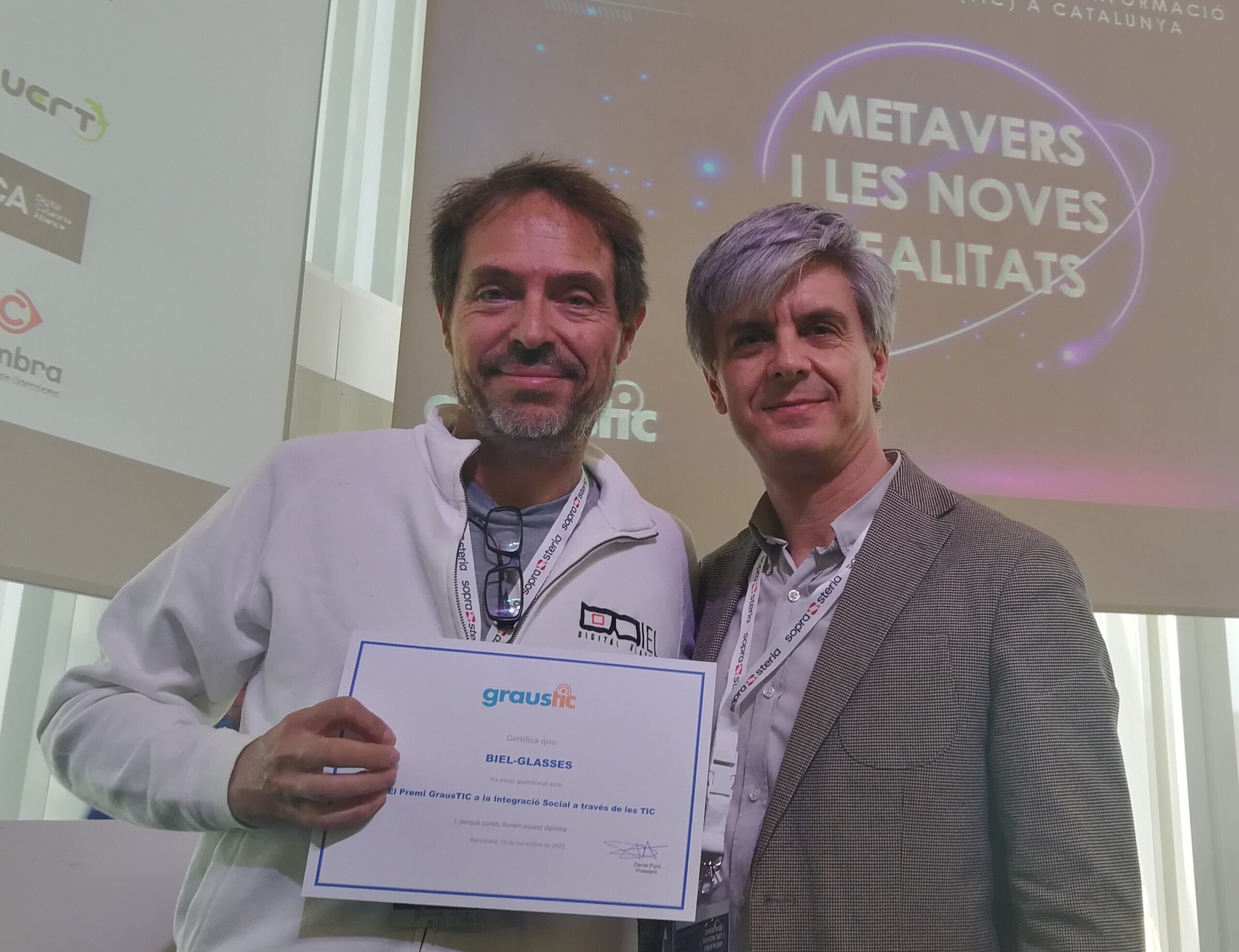 Biel Digital Glasses has been awarded with the 2022 Prize for social integration through ICT, which annually convene the GrausTIC association and the iSocial Foundation, as part of the ICT Diada in Catalonia.
This year the Diada was held on November 10 in the auditorium of the Telefonica Tower in Barcelona, and was dedicated to "Metaverse and new realities". Toni Codina, director of the iSocial Foundation, has delivered the award to Jaume Puig, promoter and CEO of the Catalan start-up Biel Digital Glasses.
Biel Digital Glasses are glasses that use a combination of new technologies such as 3D vision, artificial intelligence and augmented reality to adapt reality to the visual capacity of people with low vision. In addition to improving images, they identify obstacles and warn of possible dangers, such as steps and traffic lights. In this way, these glasses allow these people to reduce their social isolation and improve their mobility and personal autonomy.
The project arose in 2017 to respond to the needs of Biel, a child from Barcelona who suffers from low vision. Seeing that there was no conventional treatment for this disability, his parents (an engineer and a medical doctor) decided to be the ones to develop a solution, both for Biel and for all those other people who suffer from low vision. With this goal in mind, they created a company to design, develop and market this technological solution.
.
.