GrandUP! International Project Visits iSocial for a Case Study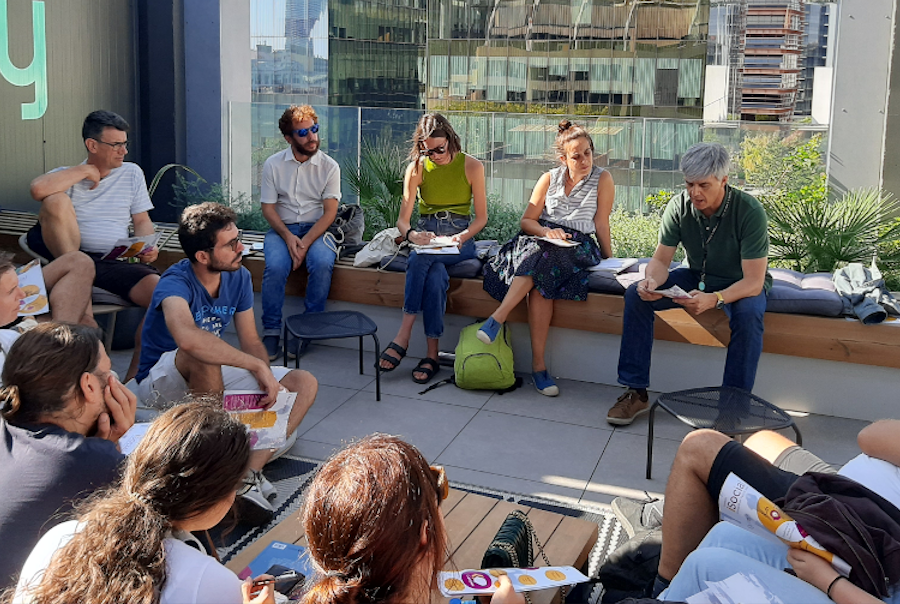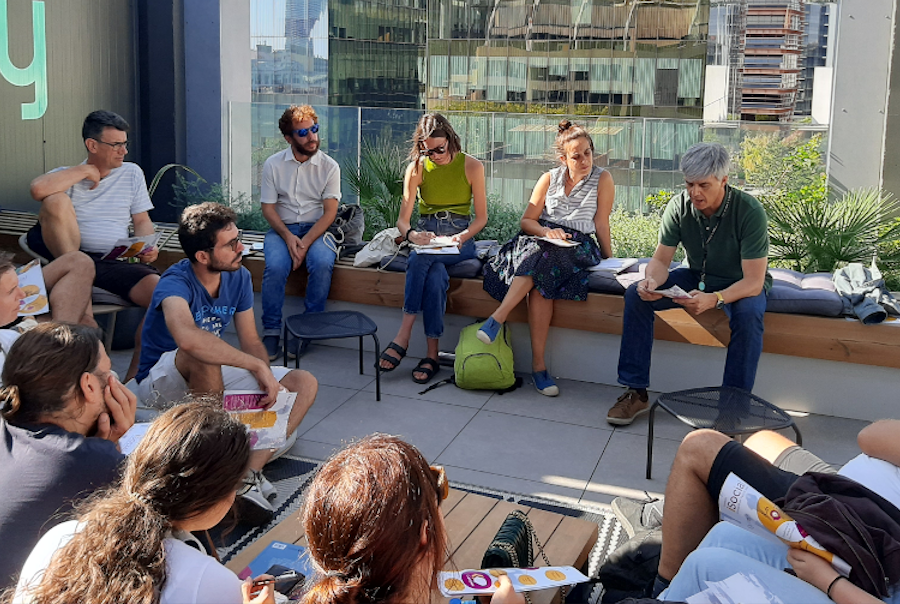 A delegation of 15 individuals connected to social organizations in Cuneo, Italy, visited the iSocial Foundation to learn more about its commitment to social innovation
On October 4th, iSocial hosted a delegation of 15 representatives from social organizations and companies in the province of Cuneo, Italy. This visit was part of the GrandUP! International Project, a field study trip initiated by the Cassa di Risparmio di Cuneo Foundation (CRC) in collaboration with SocialFare, Italy's first center for social innovation.
The GrandUP! International Project aims to enhance knowledge exchange and skills development and create a professional network by visiting various places across Europe to explore different realities and initiatives in the field of social innovation. This year, Barcelona was chosen as the destination, and the trip took place from October 2nd to 6th.
In this context, the GrandUP! International Project selected the iSocial Foundation as a case study, highlighting its work in promoting innovation in the social services sector in Catalonia. In addition to iSocial, the delegation also visited other organizations and companies involved in action or business models with significant social and environmental impact, with a special focus on areas such as inclusion, care and well-being, the environment and territory, and youth promotion.
During the visit, the iSocial Foundation took the opportunity to discuss the numerous opportunities presented by the integration of new technologies in the field of social services. In this regard, we cited our applications Nidus and Flapp! as examples, which offer various utilities and a direct line of contact with the accompanying social services to individuals experiencing homelessness and supervised youth, as well as tracking tools for professionals.
This visit, just a few days after the visit of another delegation of social organizations from the Netherlands, further solidifies iSocial's presence as a relevant and recognized agent of change on the international stage.