Harvi, hearing habilitation in noise environments through virtual reality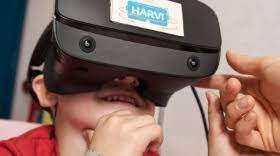 Publications
Bank of innovations
Harvi, hearing habilitation in noise environments through virtual reality  
Eunate (Associació de Famílies de Persones Sordes de Navarra)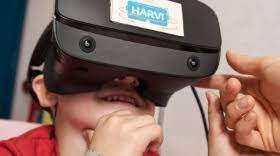 A tool that improves the hearing of deaf people in noisy environments. It is a technological device that improves the daily life of these people and facilitates their auditory, linguistic, educational, occupational and socio-emotional development.
The initiative makes it possible to work on hearing in virtual environments with a 360° field of vision and surrounding sound. With this technological innovation, deaf people can enter everyday spaces such as a dining room, a shopping mall or a terrace, and hear the different background sounds in these places, facilitating their participation and interaction when they are in these environments.
The auditory discrimination tool is used with a speech therapist, who controls the volume of the different sounds to promote learning in the identification of "background noise", and to develop strategies to improve listening and communication.
The project has been developed by EUNATE, an organization that works with deaf people and their families, with the aim of reducing the barriers to inclusion that this group has and promote a comprehensive and global improvement for them.
Characteristics of innovation
Partners / Funders
Innovasocial, Fundació "La Caixa", Fundación CajaNavarra
Genesis
The implications of deafness pose major barriers to the inclusion of deaf people in society, who number 14,500 in Navarre and more than one million in Spain. Background noise hinders their communication and prevents them from understanding messages properly, making them unable to communicate in noisy spaces.
That is why in January 2021 the Association of Families of Deaf People of Navarra, presented this innovative tool, which promotes inclusion and auditory rehabilitation of children, young people and people with deafness.
Level of implementation
The tool is showing positive results, especially in children. Through exercises that they carry out in speech therapy classes and that look like games, they learn in a playful and natural way to listen in noisy environments.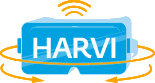 E-Fabrik is an innovative initiative that brings together young people and individuals with disabilities in a creative community with the aim of jointly conceiving solutions to address the challenges faced by people with disabilities in their daily lives.