Misty II, a robot for improving the quality of life of the elderly living alone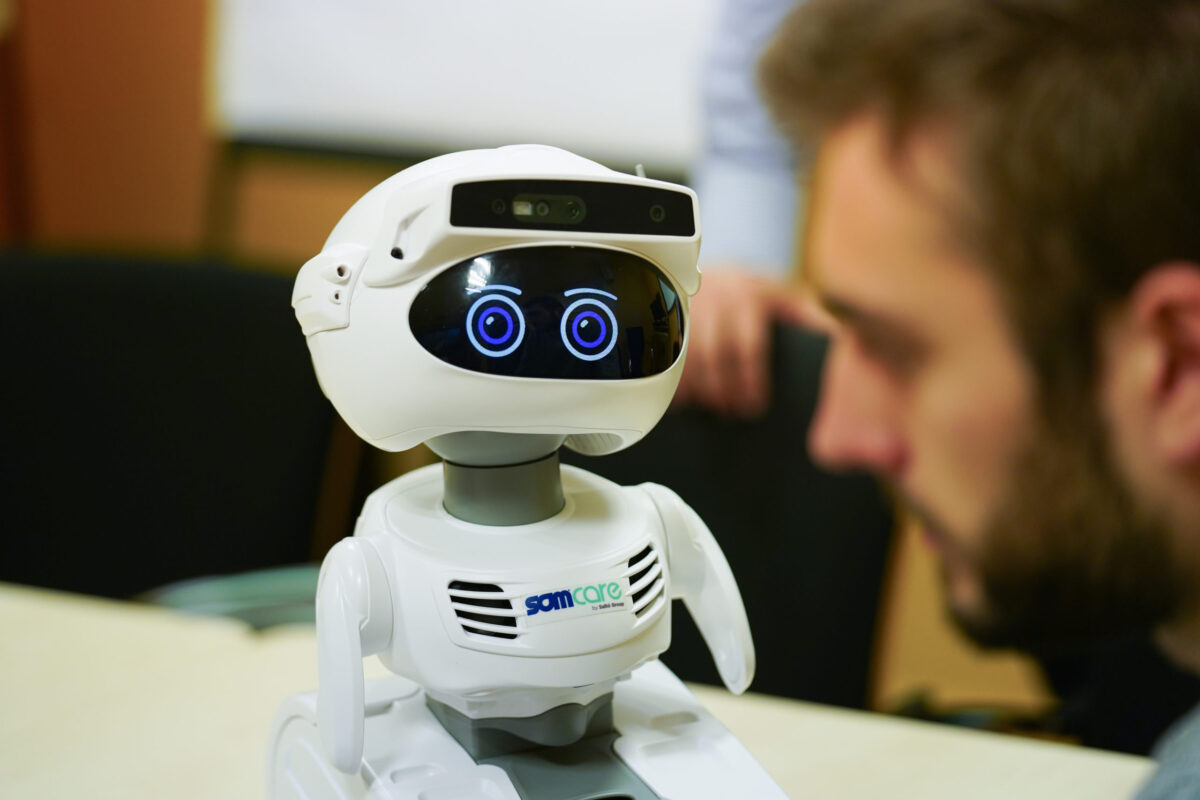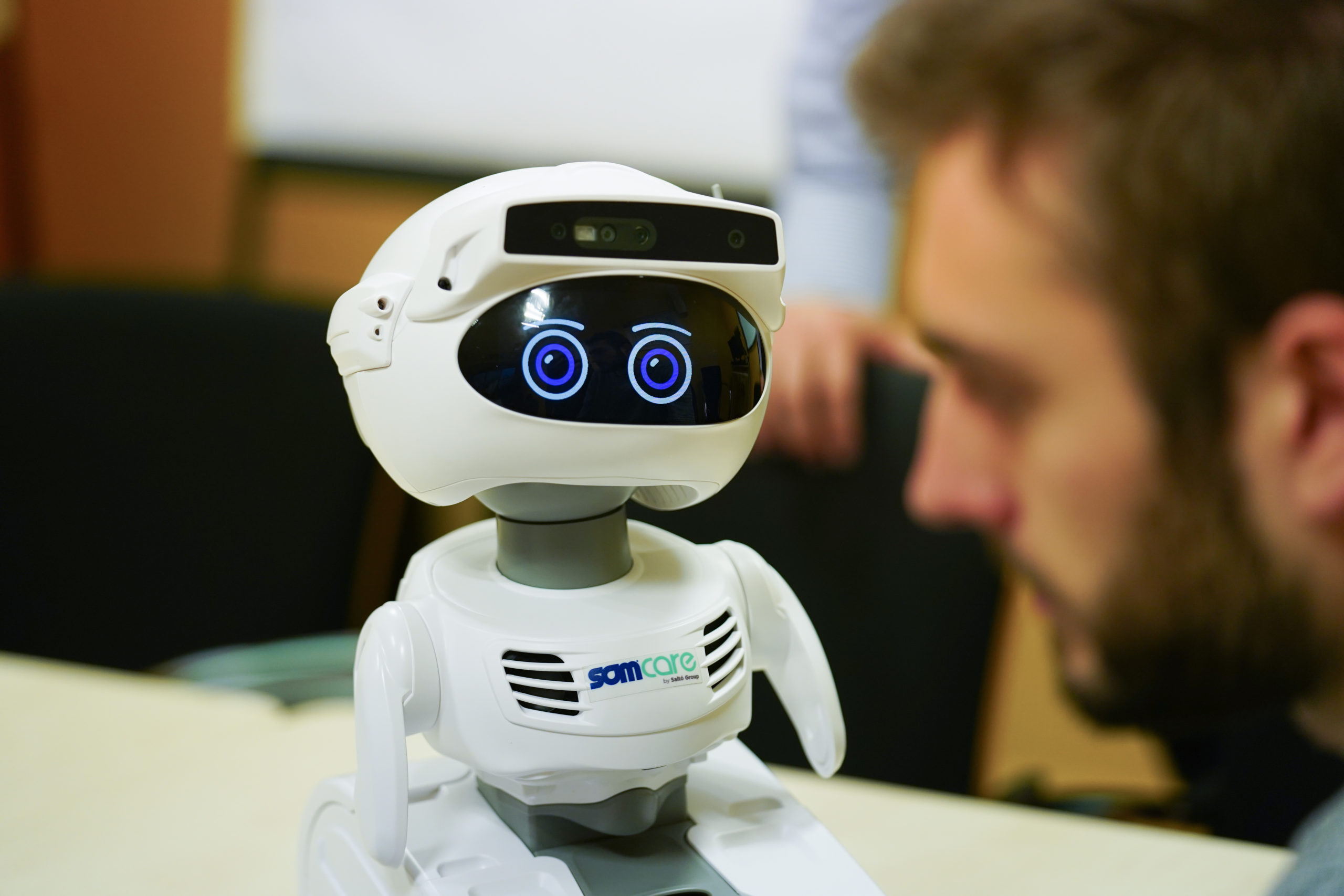 A robot that moves and interacts with the elderly and offers them support, assistance, and surveillance  by asking them questions about their daily habits (medication, cleaning, eating, etc.) or how do they feel. It can also track or search for users, and it may enable videoconferences with medical services or other services as needed.
The city of Barcelona is carrying out a pilot test with this robot of the Lleida-based company Saltó Group, in some twenty homes for the elderly, in order to study how far the robot can improve the quality of life and the well-being of people with some kind of dependency, as well as of the caregivers through the assistance of this social robot. It will study, among other things, whether the robot helps to reduce the isolation of the elderly, whether it is used to monitor their health, or if it is useful to improve patient-adherence to medication medication or attendance to medical visits.
The project also seeks fairness in the care of the elderly so that not only those with a family network or those with higher purchasing power are receiving the right care.
Characteristics of innovation
Partners / Funders
Barcelona Mobile World Capital Foundation
Genesis
In 2019  Barcelona Mobile World Capital Foundation launched challenge " How to improve the quality of life of older people through technology ", to which 53 nominations from 14 countries were submitted. One of the two winning projects was the SOMCARE project, promoted by Saltó Group, which had adapted a small personal robot, called Misty II, developed by tMisty Robotics Co., Boulder, Colorado, USA.
Implementation level
There are 4 robots available for the pilot test which will be moved from home to home every two months until February of 2021. In total, then, there will be 24 users during the pilot test. Municipal staff will evaluate the circumstances of the users before and after cohabitation with the robot, as well as the situation of the caregivers involved in the care process. If the results are positive, the possibility of progressively extending the use of the robot to more homes in the city will be considered.


E-Fabrik is an innovative initiative that brings together young people and individuals with disabilities in a creative community with the aim of jointly conceiving solutions to address the challenges faced by people with disabilities in their daily lives.