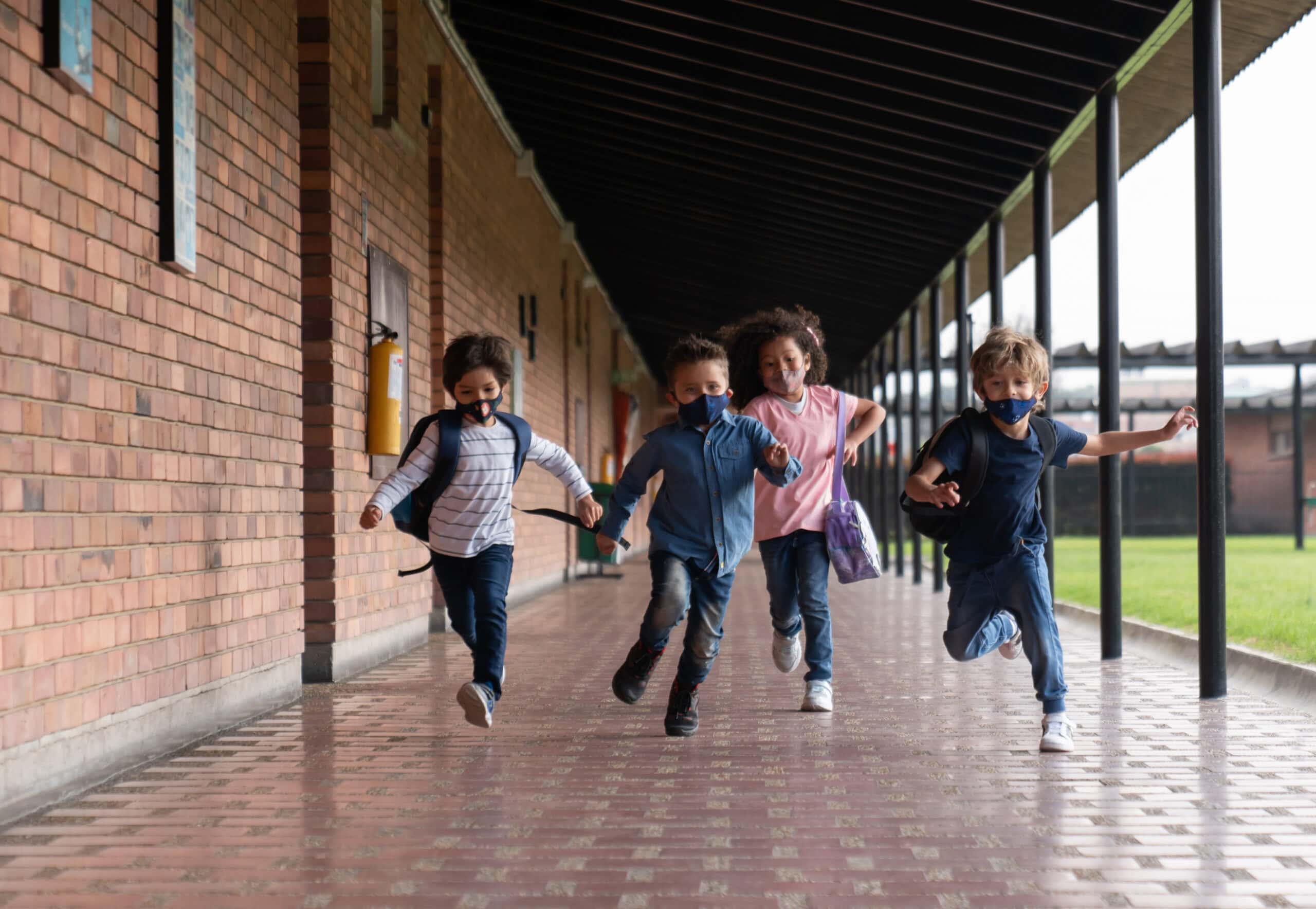 Programme for the early detection and care of situations of vulnerability, discomfort or violence towards children and adolescents.
Emantik is based on an application (Kanjo) that systematically records the emotional state of the pupils of the three schools that have implemented the programme (Aita Larramendi Ikastola, La Salle-Berrozpe Ikastetxea and Ondarreta Ikastetxea) through a tablet and an algorithm that subsequently analyses the emotional patterns in order to detect cases of risk early on. The main function and objective of the programme is to help children and adolescents to learn emotional management, as well as to prevent cases of risk and vulnerability, or a possible situation of violence or suffering of the child or adolescent.
It is a system whereby three times a day (when arriving to school, after playground time and at the end of the school day) children and adolescents have to indicate in the tablet the emotion that best reflects their mood from among calm, contentment, anger, fear, disgust and sadness. In this way, boys and girls learn to identify their emotions, and on the other hand, the analysis of the data makes it possible to detect their emotional states as well as their evolution, in order to prevent situations of isolation, bullying, or other types of situations of discomfort or vulnerability.
The Kanjo system does not have access to the personal data of the boys and girls at any stage of the process, and only the schools have the capacity to link the anonymised IDs of the algorithm with the data of their pupils.
Characteristics of innovation
Localization
Spain (Andoain, Basque Country)
Partners
Ajuntament d'Andoain, HZ Gizekimenak, Educo
Genesis
The municipality of Andoain has for decades ensured cooperation between educational and social agents in order to guarantee the welfare of children in accordance with the Convention on the Rights of the Child, art. 19, and its general comment no. 13). Children's rights and the community approach to upholding them are the main foundations underpinning the Emantik program. An essential element to be able to maintain this well-being is the early detection of situations of vulnerability and risk, in order to be able to mitigate the consequences and improve the results of social interventions, as well as being more effective and economical than a late intervention.
In the 2018-2019 academic year, the system was tested in 14 schools in collaboration with Educo and Child Fund.
Level of implementation
The program has been implemented in the three educational centers of the municipality of Andoain (Aita Larramendi Ikastola, La Salle-Berrozpe Ikastetxea and Ondarreta Ikastetxea) and 700 students are currently benefiting from it. Among these students, 78 have been detected and attended during the 2020-2021 academic year, that is, 11% of the total.
In order to provide adequate and personalized attention to children and adolescents in educational centers, the Emantik program has two psychologists specialized in child protection who advise educational professionals on how to deal with the cases detected.