Virtual visits to social services to bring them closer to citizenship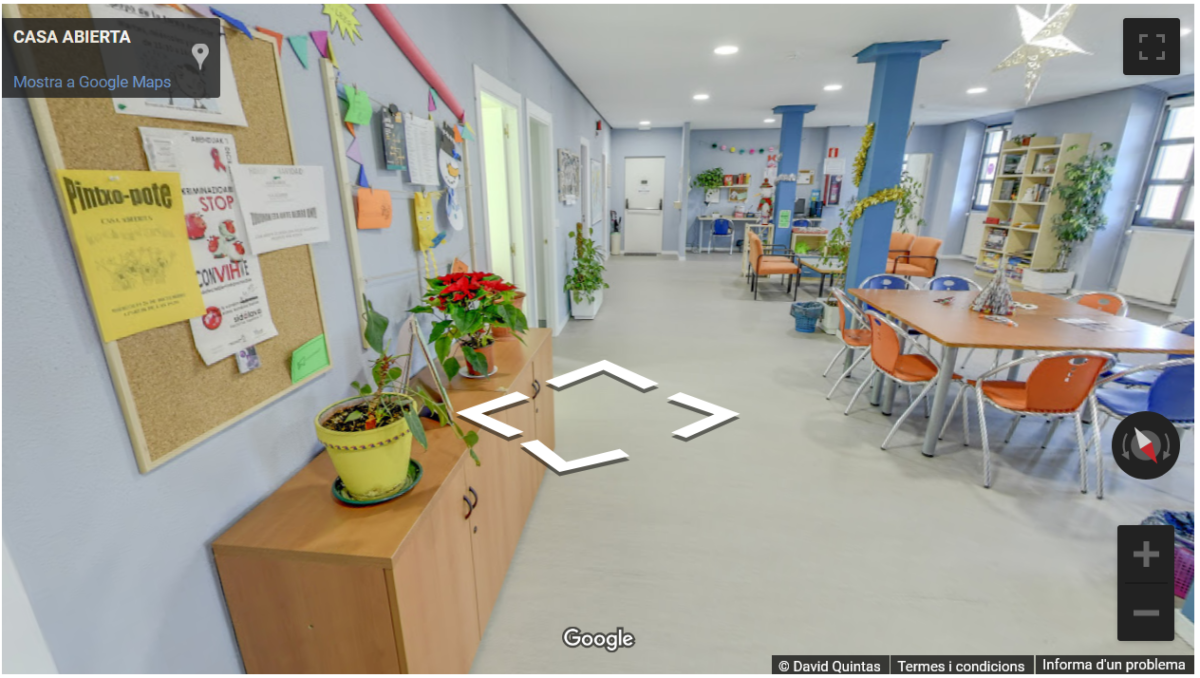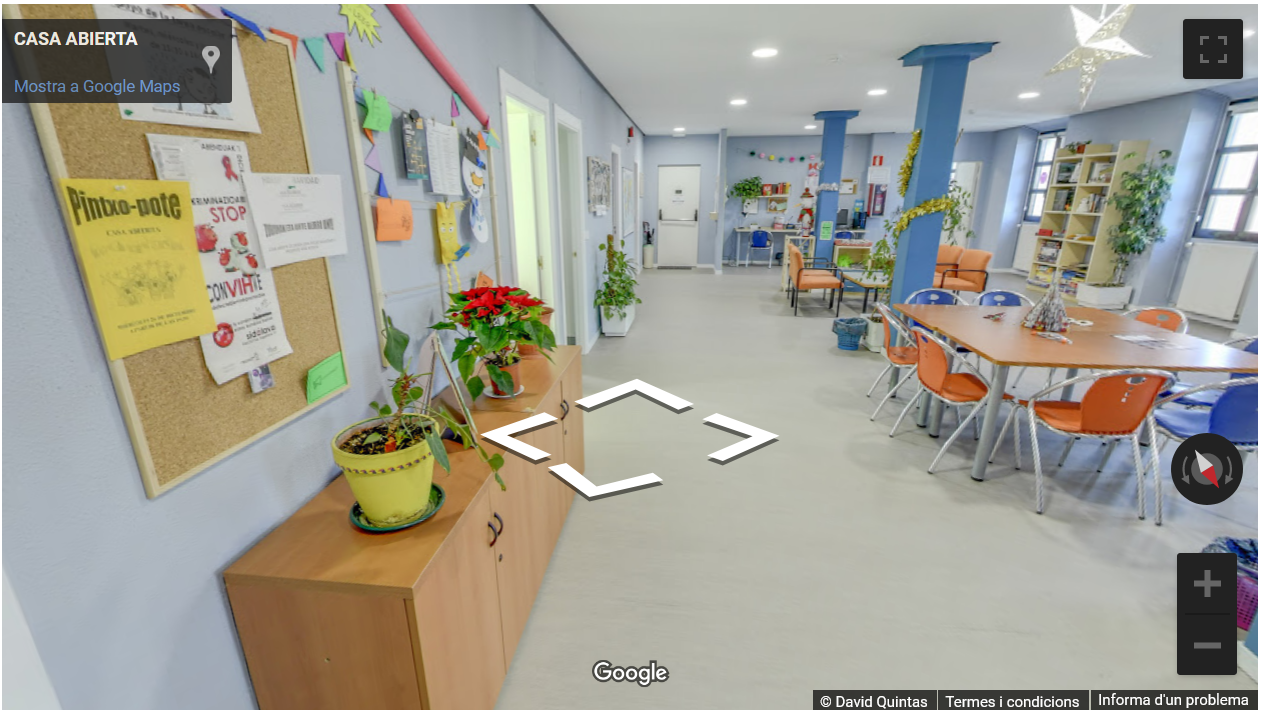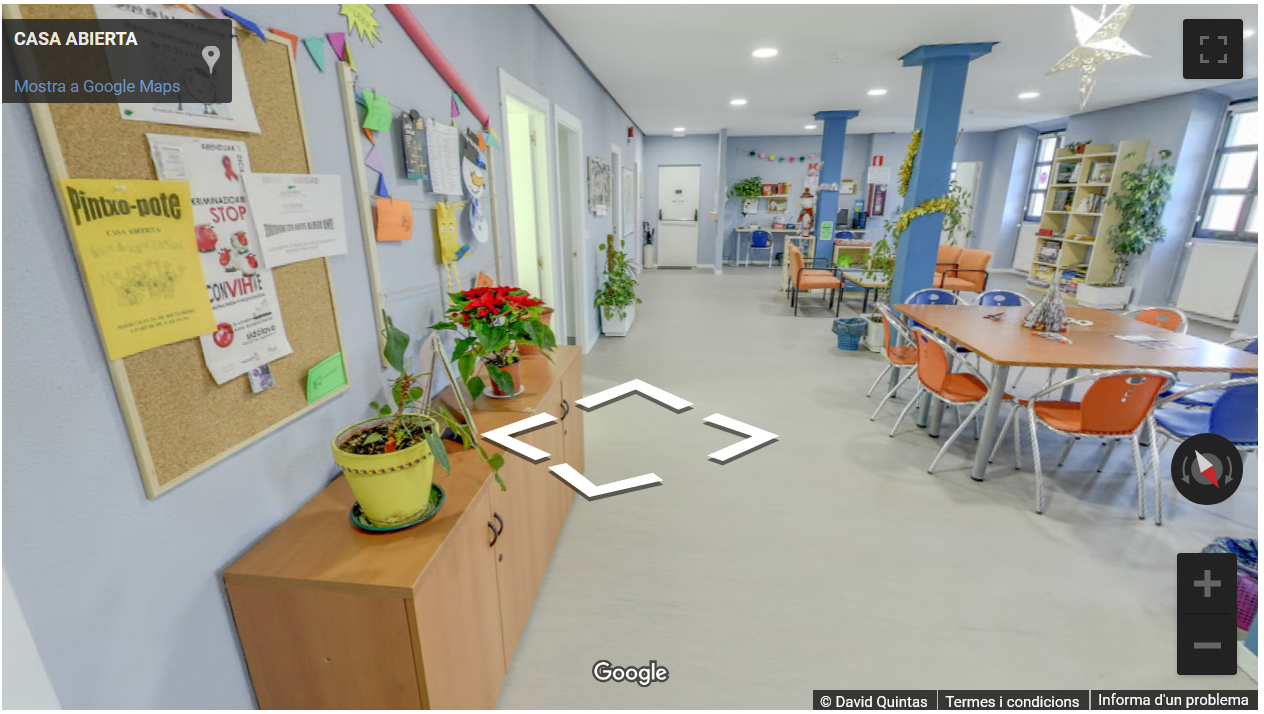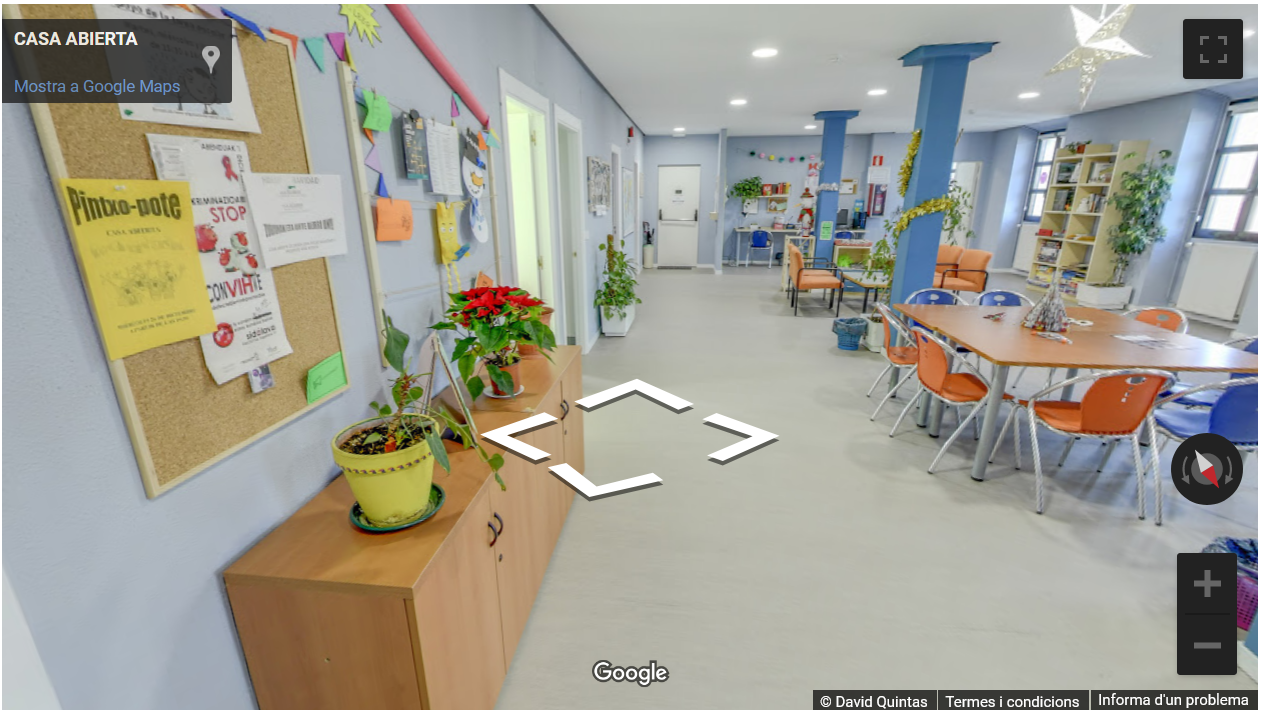 Service that allows virtual visits to the different social services offered by the City Council of Vitoria-Gasteiz. It is a combination of Google Street View and YouTube 360 technologies to be able to offer an immersive and real experience without moving from home. This technology enables the realization of interactive visits, while at the same time providing summary videos of the sites through the local social services website.
Visits are tours that serve to make the services and their facilities known, using them agilely and easily, either through the interaction with the computer's mouse, touch-like to mobile devices, or even with virtual reality glasses. Spaces can be visited virtually at any time, and thanks to the 360 degrees' video format the feel is similar to being present in the visited site.
This information instrument seeks, not only to connect social services with citizenship, but also to other institutions, third sector entities, etc. to promote networking and cooperation between services.
Characteristics of innovation
Location
Vitoria-Gasteiz, Basque Country
Partners/Funders
Vitoria-Gasteiz City Council
Genesis
The service was planned in 2018 and started operating the following year. The aim is to bring social services closer to citizenship and professionals. It also emerged as a response to protect the privacy of people who attend these services, as virtual visits can prevent the presence of those who do not need it and protect the privacy of those who go to services.
Level of implementation
Right now there are eight services provided by the Vitoria-Gasteiz City Council, which are divided into four groups: firstly, basic social services; secondly, social resources for the elderly; thirdly, resources for people in social vulnerability; and, finally, resources for children, adolescence and the family.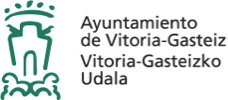 E-Fabrik is an innovative initiative that brings together young people and individuals with disabilities in a creative community with the aim of jointly conceiving solutions to address the challenges faced by people with disabilities in their daily lives.