Sambhav, tele-rehabilitation service for people with disabilities in rural areas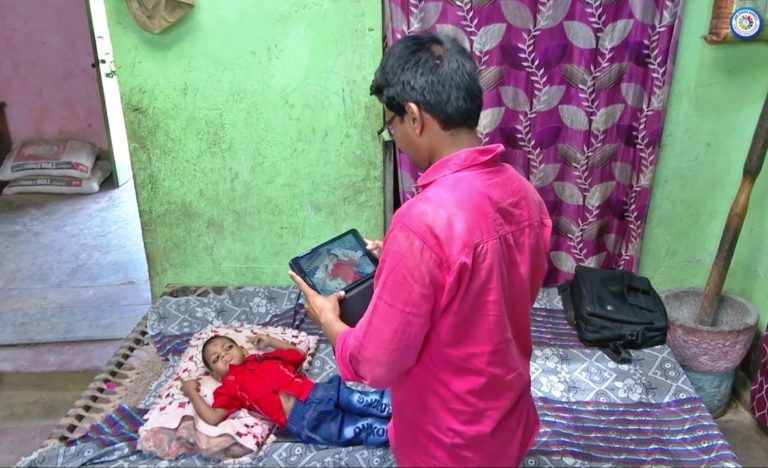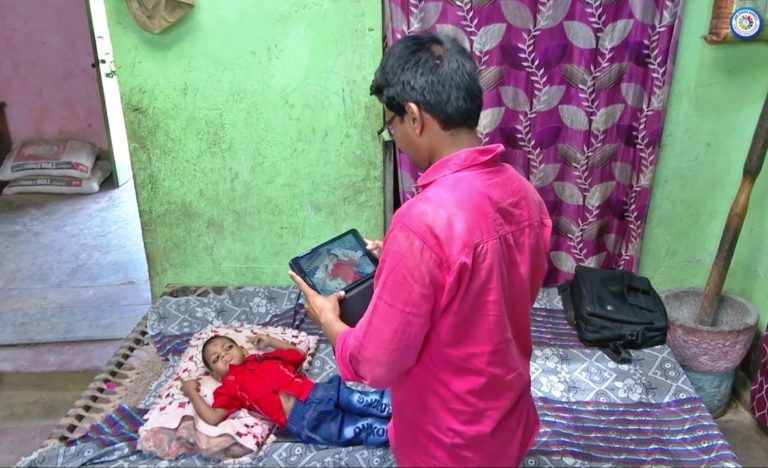 Tele-rehabilitation service for people with physical disabilities living in rural areas through an App for mobile phones and a web portal. It offers remote consultation, prevention, diagnosis and therapeutic rehabilitation services. The programme, which started with physical rehabilitation, is expanding to other disciplines such as physiotherapy, speech therapy, occupational therapy and assistive technologies.
The tele-rehabilitation services have a dual focus. On the one hand, to provide quality training to professionals in rural areas to improve their rehabilitation skills through regular courses and workshops. On the other hand, to guide and advise in real time the professionals working in the field through a central team of experts.
Over the years, Sambhav has used the data obtained to standardize various rehabilitation services. The aim is that all people with physical disabilities can receive fast and quality care at their place of residence by qualified professionals.
Characteristics of innovation
Partners/Funders
Liliane Foundation, District Disability Rehabilitation Centres, Ministry of Social Justice and Empowerment, Government of India
Genesis
The JVS-Jan Vikas Samiti organisation launched the Sambhav tele-rehabilitation project in 2018 to reach out to people with disabilities in rural India. The aim of the project is to improve rehabilitation schemes and provide appropriate therapy to people with disabilities, wherever they live, as well as to train professionals in the territory in diagnosis and quality rehabilitation. Tele-rehabilitation offers consultation, prevention, diagnosis and therapeutic rehabilitation services through two-way interactive telecommunication technology.
Level of implementation
In order to provide quality rehabilitation services to all people with disabilities, JVS designed this project from the outset to be easily scalable. The service is now present in 10 states in India, with 18 partner organisations in the northern and north-eastern regions of India.
JVS plans to extend the service to other territories with rural areas that have to work in similar conditions and with limited resources, such as countries in South and Southeast Asia, Africa and some in South America.

E-Fabrik is an innovative initiative that brings together young people and individuals with disabilities in a creative community with the aim of jointly conceiving solutions to address the challenges faced by people with disabilities in their daily lives.