Social Hotel for drug addicts in a homeless situation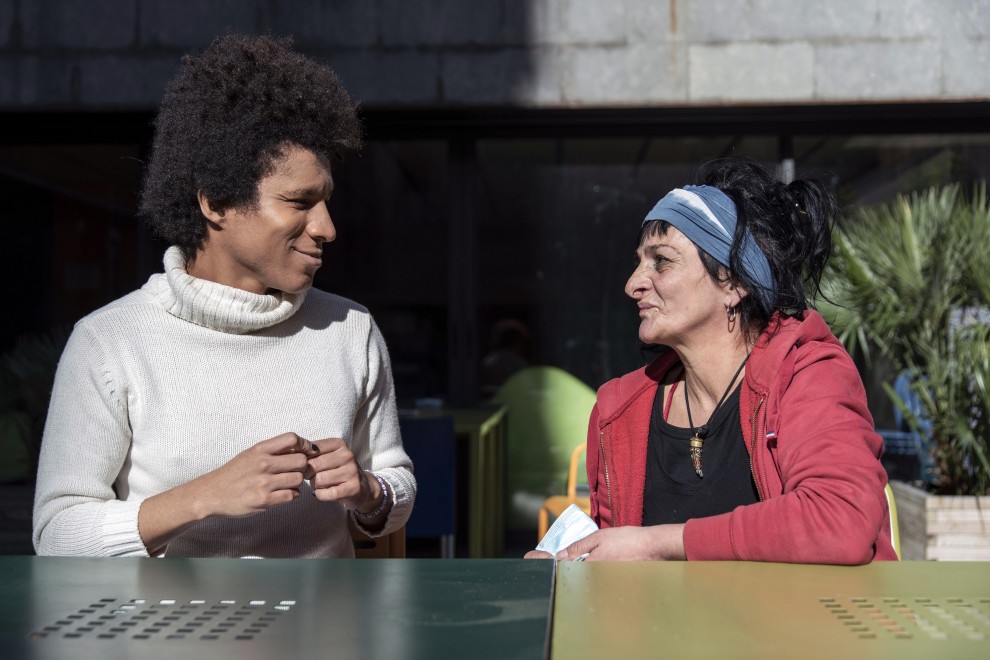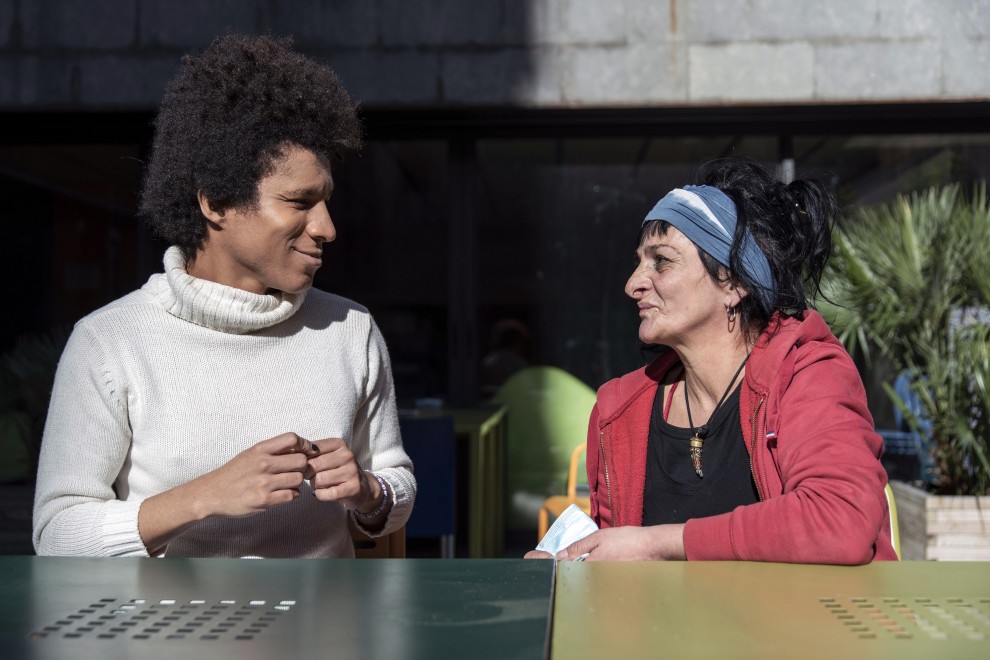 A low-demand temporary residential center for drug addicts who spend the night on the street. It is a pioneering and unique residential resource in Spain, which offers accommodation and coverage of basic needs, as well as a space for professional accompaniment to enable supervised substance use.
It is estimated that 30% of homeless people in the city of Barcelona are drug addicts, a fact that prevents them from accessing the network of shelters and municipal housing for the homeless. In addition, living on the street implies a state of enormous uncertainty and precariousness that hinders any voluntary process of abandoning substance use. Therefore, these people find themselves inside a wheel from which it is very difficult to get out. That is why the ABD Social Hotel does not require abstinence from addictions to enter the center, but offers individualized monitoring of each drug-dependent person without imposing any commitment or specific starting point.
The Social Hotel, which at the beginning of 2022 ABD has been moved to a hotel located in the Horta-Guinardó neighborhood of Barcelona that had been closed due to the drop in tourism caused by Covid-19, has a capacity for 50 people and has single rooms, a dining room and multipurpose rooms, among which there is a room open for those residents who need to consume. In the room there are nurses, psychologists and sometimes a doctor, as well as the necessary material to do so with maximum hygienic guarantees. It is, therefore, an environment in which professionals and users establish relationships of trust that facilitate recovery and personalized follow-up.
Another of the innovative aspects of this new Social Hotel in comparison with other resources is that the shelter works with a gender perspective, since 50% of the places are reserved for women and it has non-mixed spaces and groups to work on gender violence. It also has spaces for people with reduced mobility and places for victims of gender violence.
In short, it is a project that works for the social inclusion of people who are doubly socially excluded: homeless and drug addicts.
The Social Hotel opened during the pandemic, in 2020, in a provisional facility, and since 2022 it has a permanent building in a former hotel. After a year and a half in operation and with 200 residents already having passed through, the professionals of the Social Hotel have been able to note a substantial improvement in the emotional state and health of the residents, some of whom have made a satisfactory transition to other, more autonomous accommodations.
Characteristics of innovation
Partners / Funders
ABD (Welfare and Development Association) and Barcelona City Council
Genesis
The shelter was opened on a provisional basis at the beginning of the Covid-19 pandemic and lockdown (April 2020), due to the problems suffered by drug addicts at risk of exclusion in the city of Barcelona.
The center, financed by both the Barcelona City Council and the Generalitat de Catalunya and managed by ABD (Welfare and Development Association), is one of the measures included in the Action Plan on Drugs and Addictions 2021-2024 of Barcelona. At first it was decided to open a facility in a tourist accommodation of the Pere Tarrés Foundation in Numancia street in Barcelona, and due to the good results it has been consolidated in the city and moved to the Horta-Guinardó neighborhood thanks to the acquisition by ABD of the hotel license of a hotel establishment that had been closed since the beginning of the pandemic.
Level of implementation
According to ABD's management and professionals, the method used is a success, and the figures prove it: during the first three months, residents addicted to alcohol reduce their daily consumption by 60% to 70%, and consumers of other substances by 40% to 50%. In addition, since the Social Hotel opened, up to 200 people have passed through its doors, and 30 of them have already been able to make a transition to other spaces for a more autonomous life, such as supervised apartments.

E-Fabrik is an innovative initiative that brings together young people and individuals with disabilities in a creative community with the aim of jointly conceiving solutions to address the challenges faced by people with disabilities in their daily lives.