Vincles BCN, service to strengthen social ties of the lonesome elderly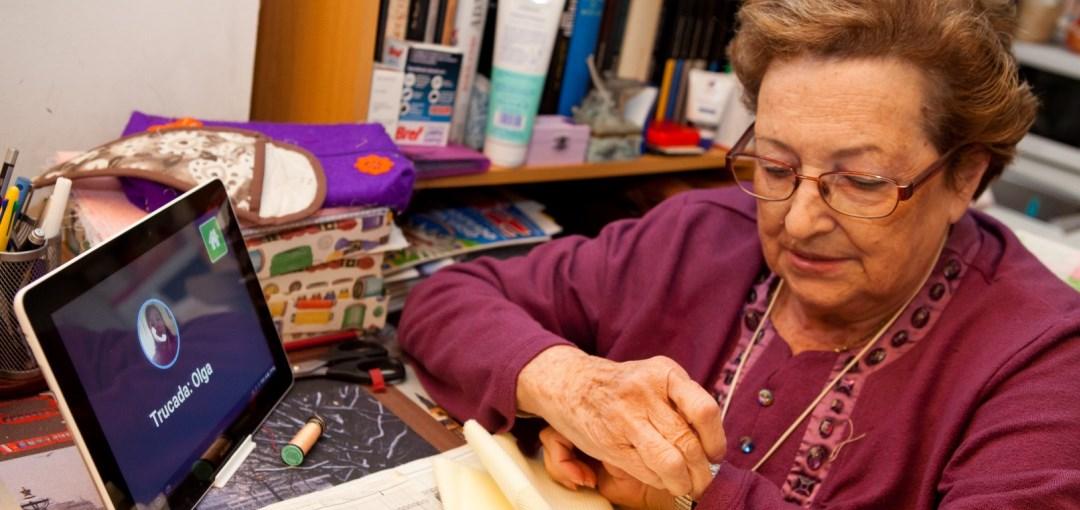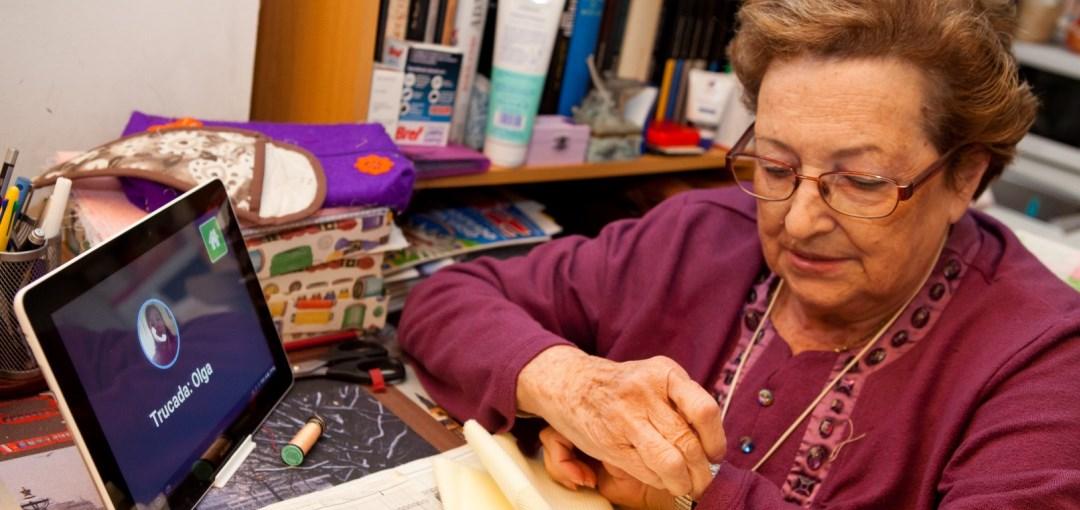 In Barcelona, more than 300.000 people aged 65 or older live alone, of which 100.000 are over 80. Vincles BCN is a social innovation project that wants to strengthen the social relationships of older people who feel lonely and improve their well-being through new technologies.
The project has the following main objectives:
Reduce the feeling of loneliness of the elderly,
Maintain and strengthen existing social relationships,
Expand the social relationships of people and create new spaces for the relationship,
Use of IT (Information Technologies) as a communication tool to relate to their environment their environment.
The service uses an app installed on a tablet as a communication tool, which will serve to put people in contact and strengthen their relationships, while creating new ones. Online communication is promoted through the app, while face-to-face meetings are organized. The app allows the user to communicate with his/her family and friends, and with the people who form app-specific user groups.
Genesis
The project participated in the Mayors Challenge 2014 (the challenge of the mayors) of Bloomberg Philanthropies, along with 155 more cities, of which 16 were finalists and 5 won. This Barcelona project received the first prize, worth 5 million euros. After a first pilot phase, the project has spread throughout the city as a new service of the Area of Social Rights of the City Council of Barcelona.
Implementation level
The project began in January 2017 in five districts of Barcelona. Since March 2018 the service has been deployed throughout the city of Barcelona and any citizen can already request the service. In May 2018 the service had 600 users active and wanted to reach 1000 users by the end of the same year.

E-Fabrik is an innovative initiative that brings together young people and individuals with disabilities in a creative community with the aim of jointly conceiving solutions to address the challenges faced by people with disabilities in their daily lives.