3D Community, social housing built with 3D printers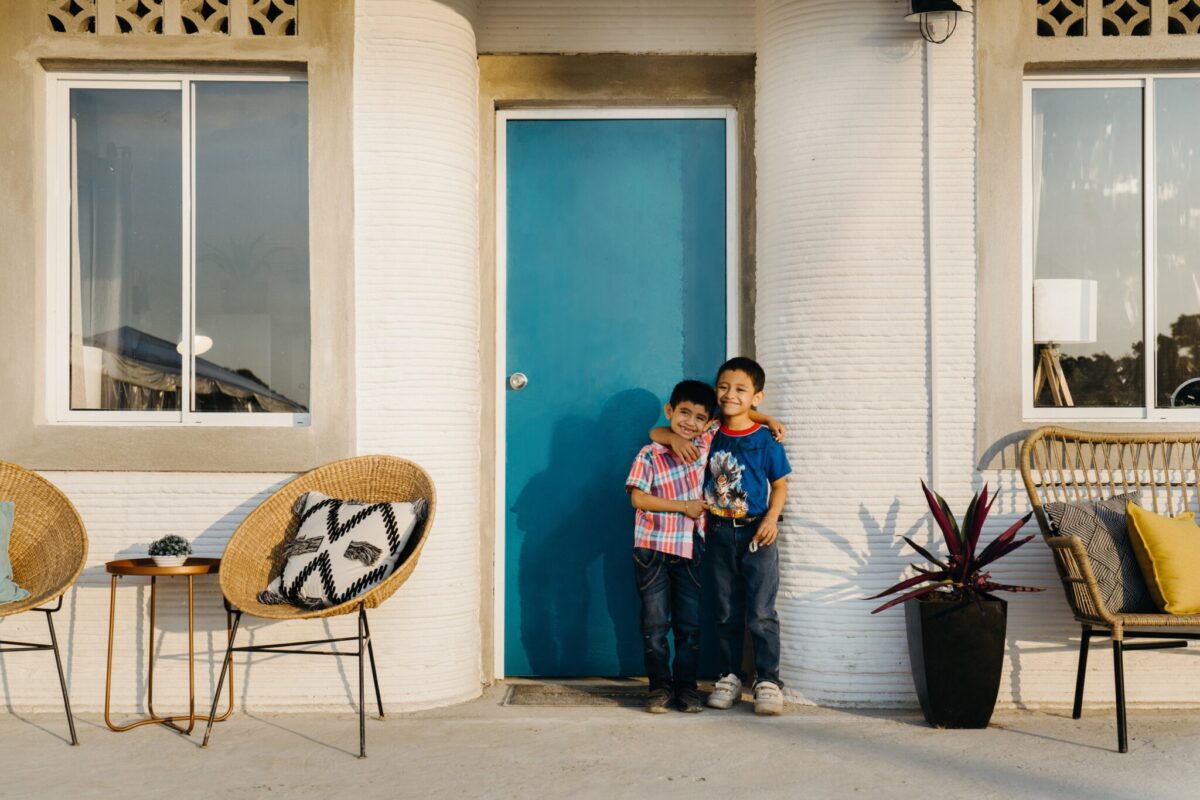 3D-built housing, which enables high-quality housing parks to be generated and in a much faster and more affordable way than with traditional construction options.
The first housing park with this technology has been built in Tabasco, Mexico, and consists of 50 houses. The houses are made with the collaboration of ICON, a construction technology company. Thanks to its 3D Vulcan printer, which uses a cement mix called Lavacrete, it can build secure and durable constructions with very little time, as 3D printers can work uninterruptedly for 24 hours, until completion of construction. End touches, such as roofs or windows, are added in the traditional way, employing local builders.
Families living in these early Mexican dwellings previously participated in the process of designing their home, bringing their vision of their own needs and what they thought important to have at home. These families were selected through interviews and surveys in the area, to identify those with the greatest need. The houses have a social mortgage of about 400 pesos per month, a mortgage that does not return to New Story, the sponsoring organization, but rather to a Community fund from which families will be able to dispose in the future to invest in this community. In this way, it not only innovates in the way it is built, but also creates a community of owners that empowers the people who are part of it.
Partners/Funders
New Story, ICON, Échale
Genesis
In 2017, California-based New Story created a partnership with the construction company ICON (Austin, Texas) to create its first 3D-built home prototype. After this test, performed in the United States, they decided to collaborate with Mexican NGO Échale, which helped them achieve the following goal: to build a community of 50 dwellings destined for families with few resources.
Level of implementation
Since 2015, the New Story Foundation has built over 2,300 social housing units, grouped into 16 communities in 4 Latin American countries. The 3D Community of Tabasco, Mexico, has been the first built with 3D technology, and they plan to replicate this model in other Mexican regions.