MK360, immersive technology for the care and welfare of older people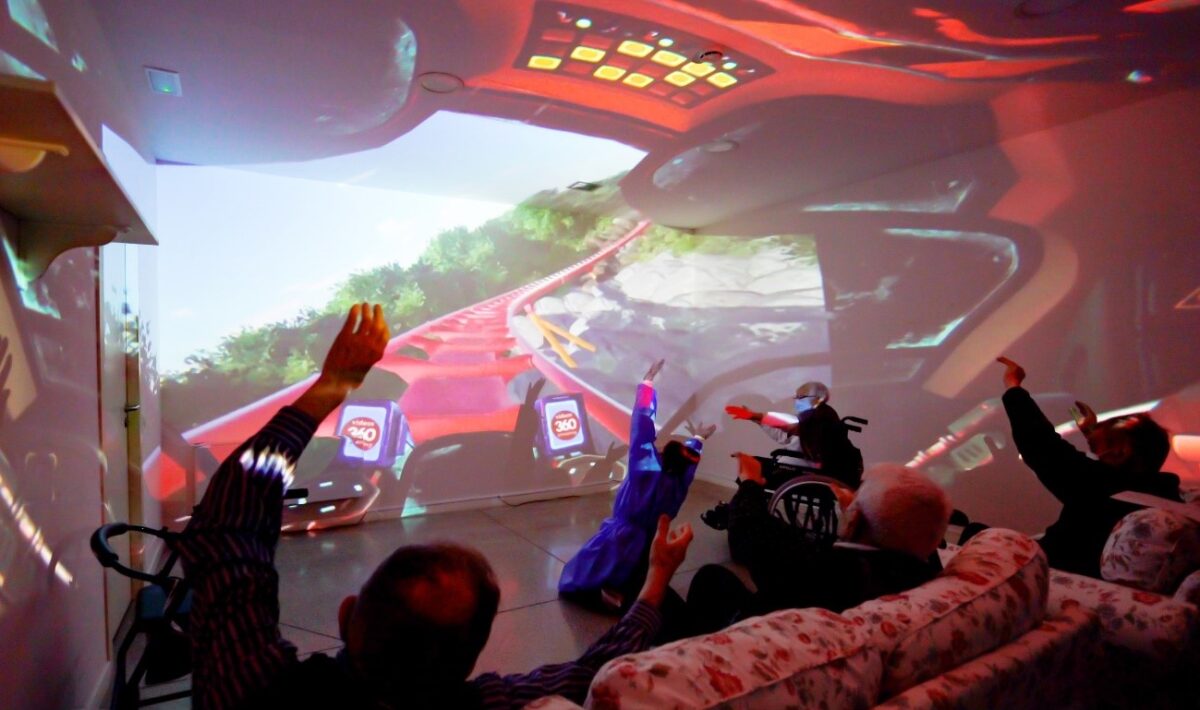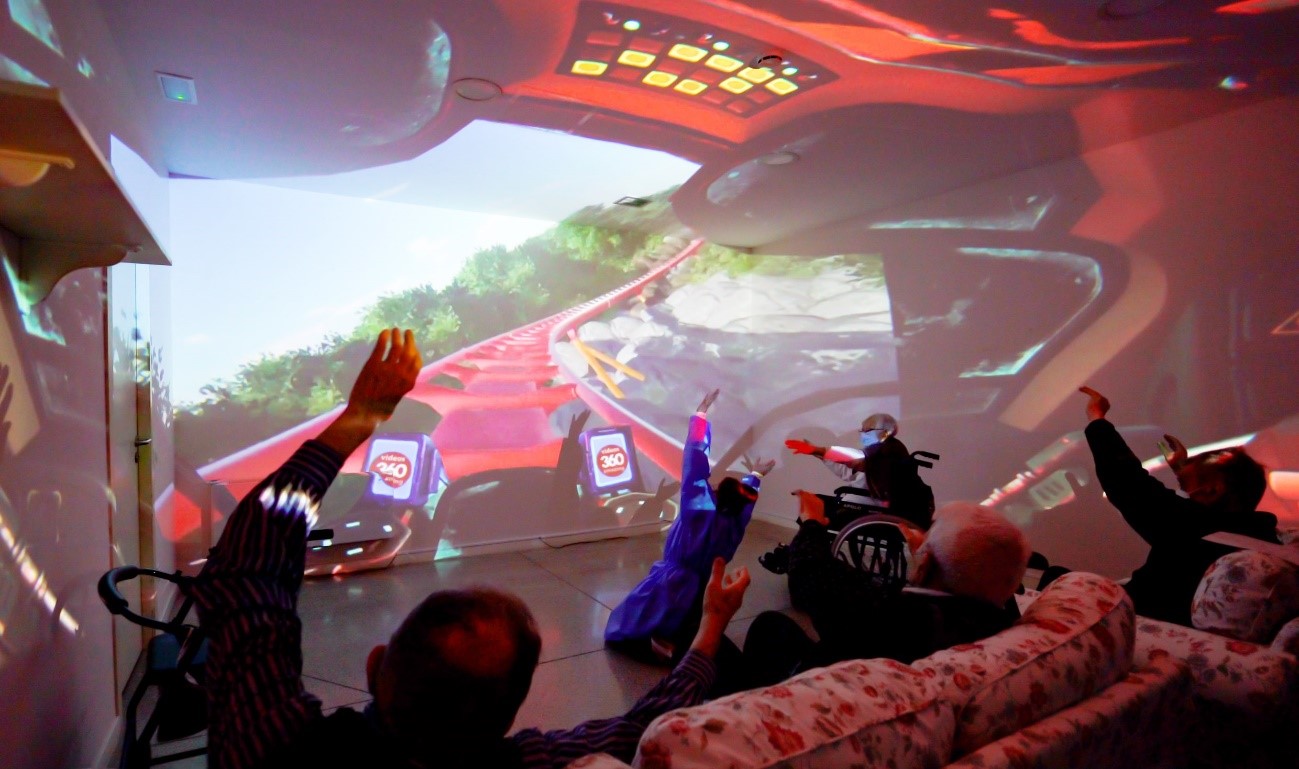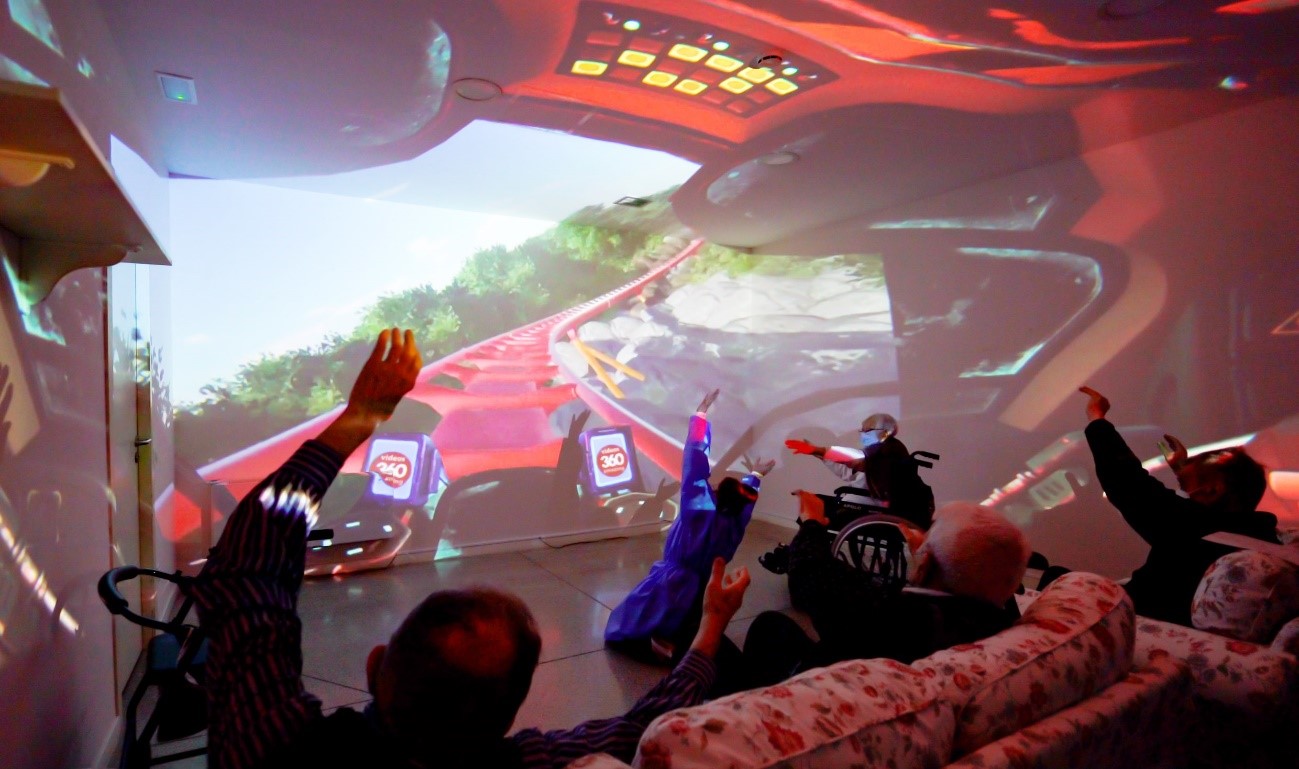 Projector that allows immersive group experiences of 360 degrees to the range of services, residences, and open centres for older people to perform cognitive, physical, sensorial, and emotional stimulation activities with great therapeutic power.
Thanks to the collaboration between the Catalan company Broomx and the Foundation Grup Arrels, they have fostered diverse experiences of application of immersive technology MK360 in old users of different services: treatment of people with cognitive disorders, dementia and Alzheimer's; the creation of relaxing spaces where music and images surround the users; funny and energizing experiences, such as the projection of a roller coaster tour; or the recreation of city sites in an immersive way, an experience that has been especially useful during the months of residential confinement due to Covid-19.
The 360-degree images that the Grup Arrels projected through the projectors MK360 of Broomx were recorded by the group's own socio-sanitary professionals, using their mobile phones, in community and neighbourhood spaces (parks, markets, streets, etc.) in the city of Barcelona.
Characteristics of innovation
Partners/Funders
Seventeen Gallery, QuaQua, BBR Agency, Bloomx, Creative Technology Center, Cyberrex Design, Das Fritz, Giafatto Entertainment, Haaga-Helia University, Living CG, NMC Productions, One Voice Institute, Planet O, Sensoryone, Planet Ninety, VRinSchool
Genesis
Broomx is a start-up that was born in 2015 in Barcelona with the aim of providing a virtual reality solution without the need to use goggles, making it a shared, group-based experience applicable to a wide variety of sectors.
Level of implementation
Broomx is present today in more than 20 countries and is continually looking for new ways of improving immersive experiences. In terms of its application in old people in areas such as cognitive stimulation, it has driven projects with DomusVi and Arrels Group in Spain, with Albert Project in Canada, with AIMA in Italy, with Kotikunnas in Finland, and with Timeless Life Care in the United States.

E-Fabrik is an innovative initiative that brings together young people and individuals with disabilities in a creative community with the aim of jointly conceiving solutions to address the challenges faced by people with disabilities in their daily lives.