Outcomes Star, methodology for customizing and objectivising Social Services intervention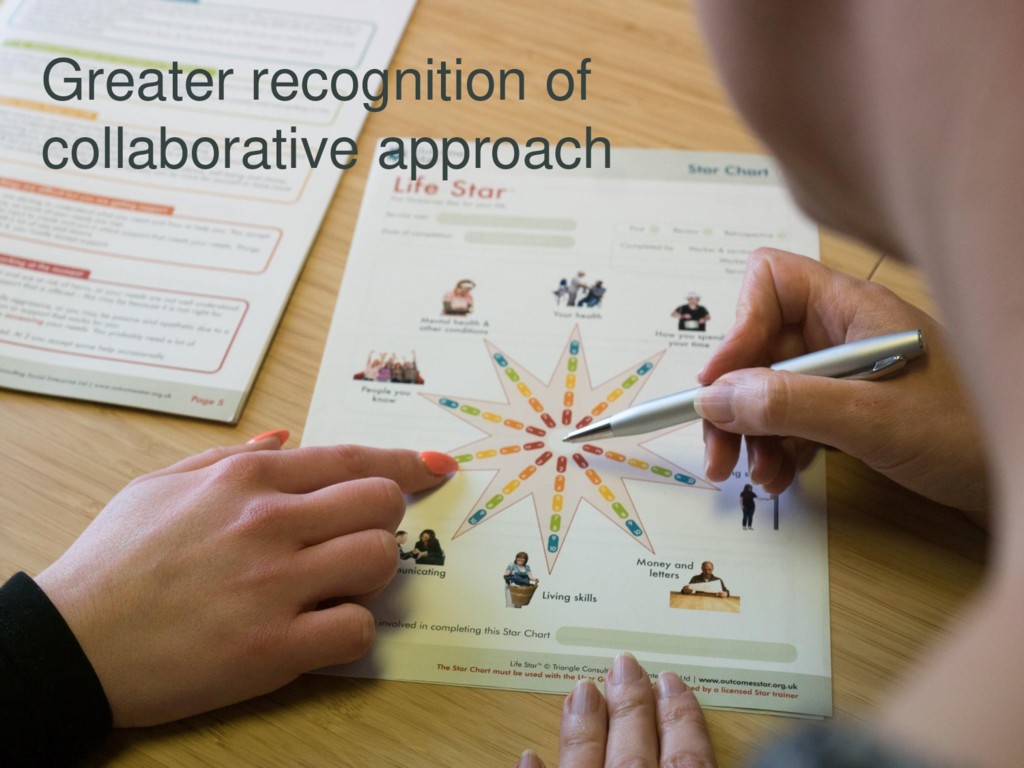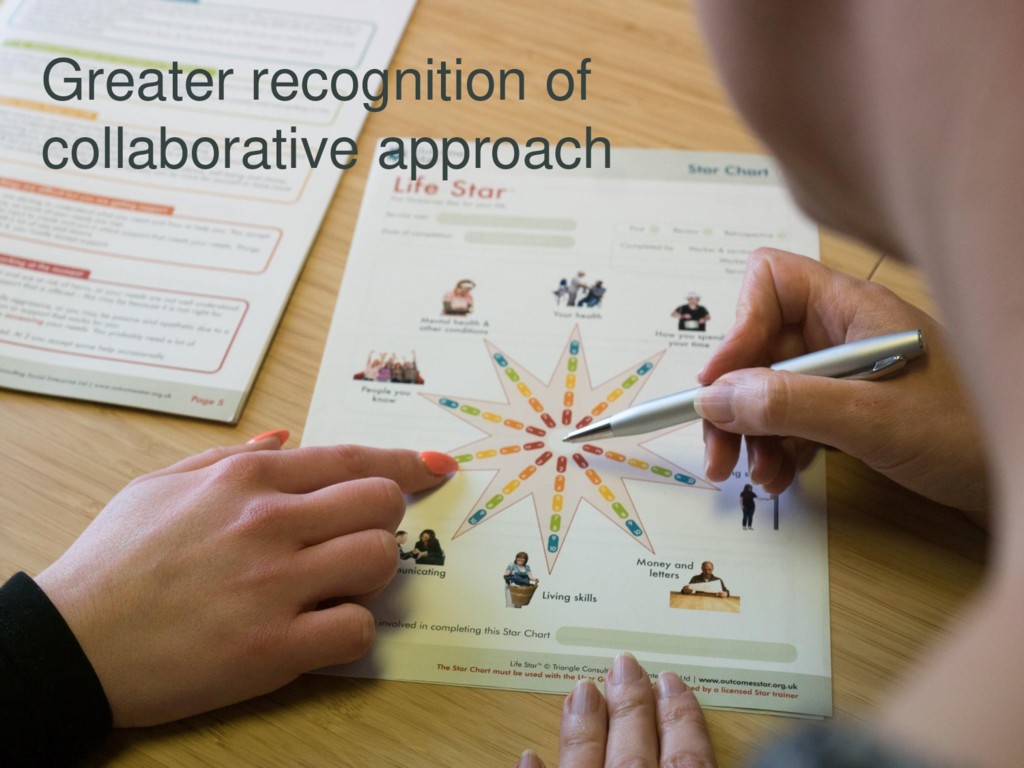 Methodology to evaluate and plan customarily the transformation processes of people served by the Social Services. It is designed to be an integral part of social intervention, not a secondary tool; to achieve the most custom-like relationship between the person concerned and the professional using one-to-one work; and to adapt to their specific needs. It is a comprehensive social intervention formula, which allows users of the Social Services to be involved in all parts of their process and to measure their progress with objective indicators.
There are different star models, so the basic methodology can be applied to different services and social situations, by means of different indicators for each case. There are between 5 and 10 outcome areas, which are shared in a star-shaped diagram, making it a visual resource and easy to understand. These areas can be both positive and negative, allowing a visual map of the person's life to be displayed and advised from their strengths and weaknesses. Each outcome area has a numerical scale (from 1 to 10 or 1 to 5) that is used to evaluate the initial situation of the person through objective criteria that are specified according to the type of service.
Outcomes Star allows the evaluation of the starting point of the given person, and from there the creation of an action plan and objectives based on the different areas of the star. The star is completed regularly to measure the change being produced and to readapt the action in the necessary cases. The collected data can be used for a specific case or interpreted as aggregated data to allow the overall evaluation of the results of a project or service.
To use Outcomes Star, is mandatory to buy the license and take the initial training provided by the company Triangle, which helps to achieve maximum performance and an adaptation of the methodology for each specific organization or service to be used.
Partners/Funders
Big Lottery Fund. Triangle Consulting Social Enterprise is also funded by the selling of licenses of Outcomes Star and its trainings.
Genesis
In 2003, the company Triangle developed a first prototype of Outcomes Star for the English charity St. Mungo, which is dedicated to homelessness. Originally it was used to measure only the results of interventions but, thanks to the collaboration with other organizations, they were able to develop the current tool, which can also be used as a working tool in the user's life process. The first Outcomes Star, for homelessness, was published online in December 2006, and since then this tool has continued to develop and expand its fields of action.
Level of implementation
Outcomes Star has been developed for 15 different areas of social intervention, such as gender violence, drug abuse, refugees, homelessness, autism, etc. It is a methodological model that is used today in 12 different countries (Australia, Canada, Denmark, Finland, France, Hong Kong, Ireland, Italy, New Zealand, Spain, the Netherlands and the United States).