e-NABLE, network of 10,000 volunteers making prosthesis with 3D printers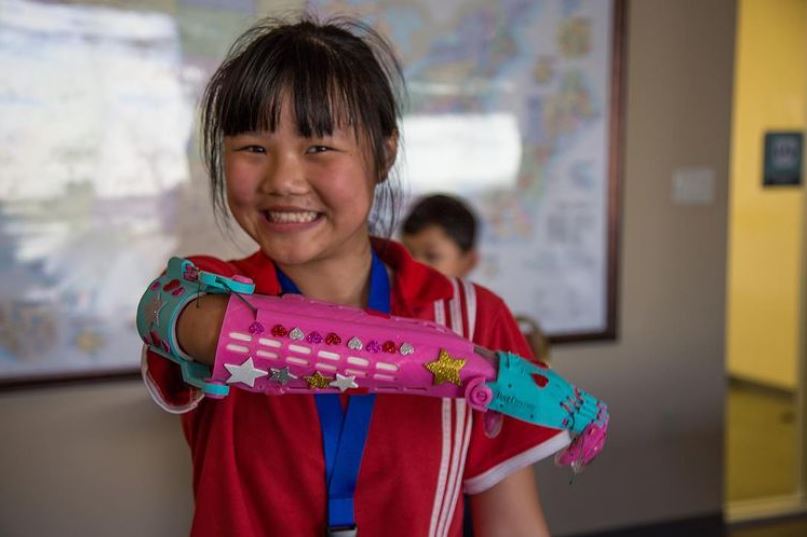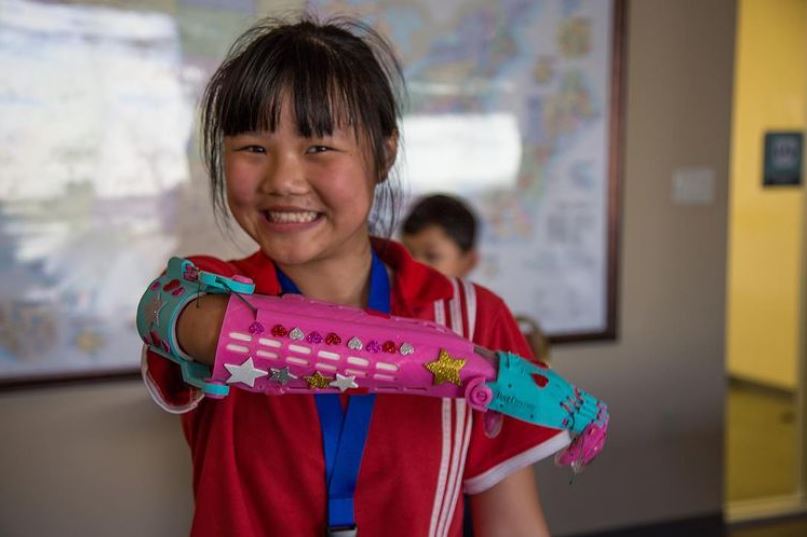 Online community of 10,000 people worldwide who voluntarily use their 3D printers to create hand and arm prostheses for adults and children who need it.
Individuals and organizations who wish to collaborate with the cause access the web to find users from more than 100 countries who need a prosthetic and have posted photographs showing and explaining the required prosthetic. The voluntary, then, contacts this person, downloads all the necessary information from the website, and adapts the available designs, which are in open source and free of rights, to the specific need of the person who will benefit. Once the prosthesis is printed, the voluntary person disinterestedly forwards it to the final beneficiary, who often lives in another country or continent.
In this way, through domestic manufacturing technology, people with low resources who cannot access a prosthetic because of their high price and/or the need to adapt them to children's growth can have a free and customised prosthetic.
As an online portal, each can connect with people demanding from all over the world, although also can easily find plaintiffs living nearby and deliver the prosthetic to them personally.
Location
More than 100 countries
Partners/Funders
3D Universe, Howard and Abby Milstein Foundation, Dell i Comcast NBCUniversal Foundation.
Genesis
In 2011, Ivan Owen created a functional metal hand for a Steampunk style costume. After releasing a video about his hand on YouTube, he was contacted by South African carpenter Richard Van As, who had lost part of his fingers in a work accident. Owen and Van As set to work on prototype hand prosthetics and, after several models, Owen decided to incorporate 3D printing into the design process. This led to the creation of the first mechanical hand printed in 3D, a design that gained interest until the creation of the online community e-NABLE in January 2013.
Level of implementation
Since the creation of the first prosthetic hand printed in 3D for a single person, the e-NABLE project has grown to become an online network of thousands of volunteers in over 100 countries. In December 2018, the international community of e-NABLE had over 10,000 members.