Reconnect, a professional app to ensure the continuity of social insertion pathways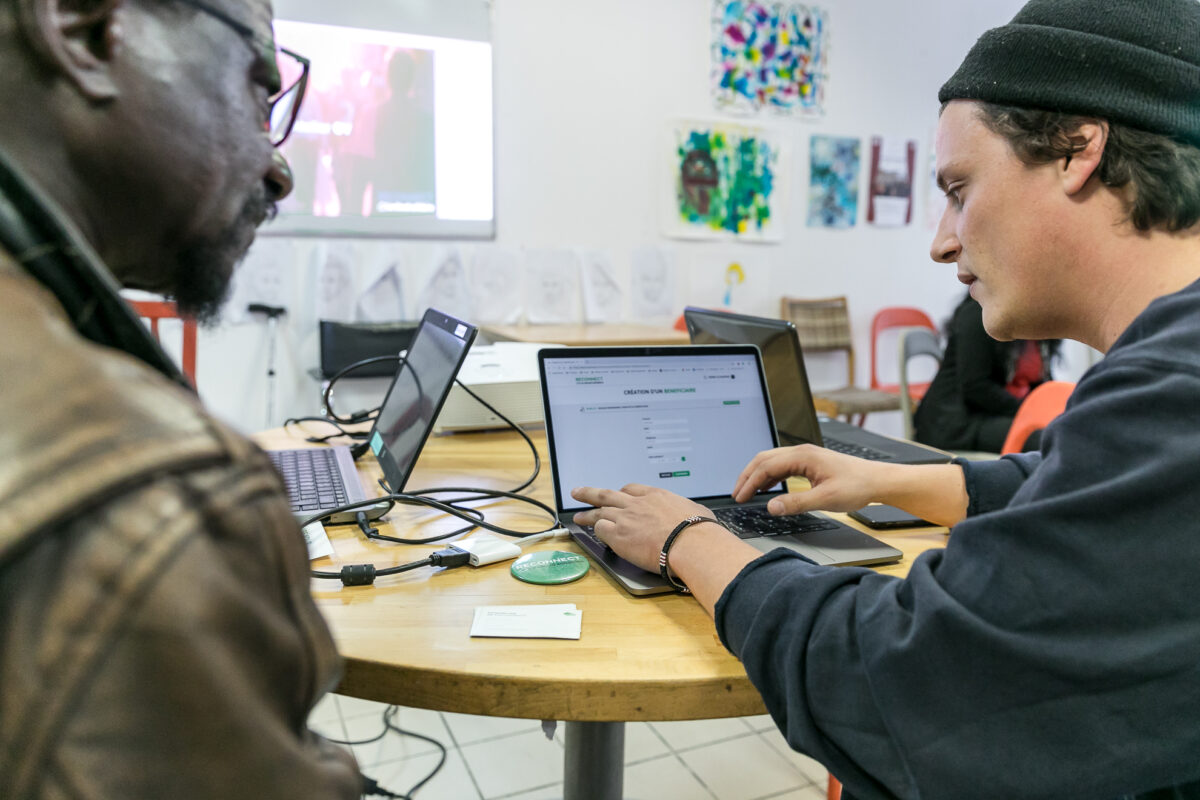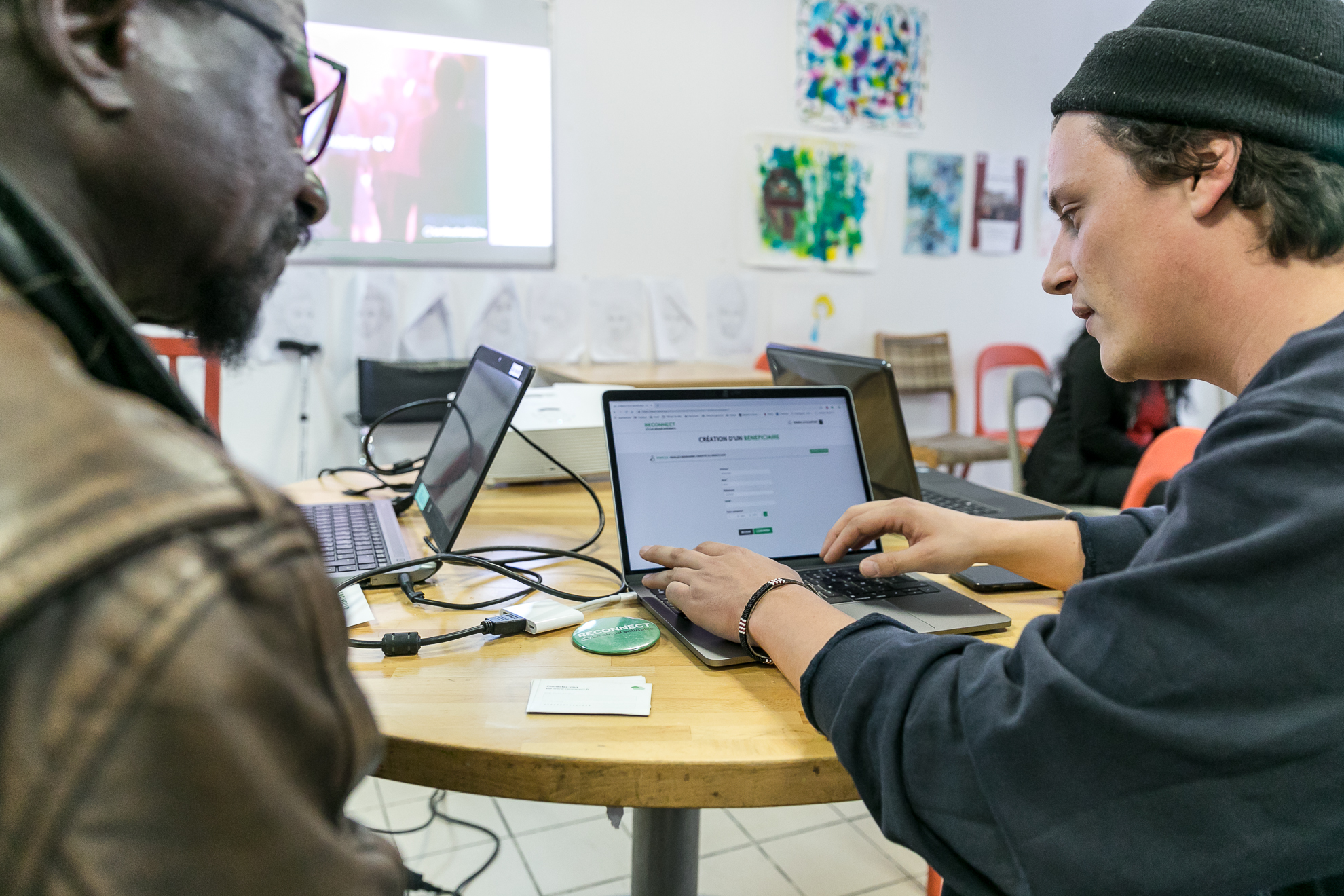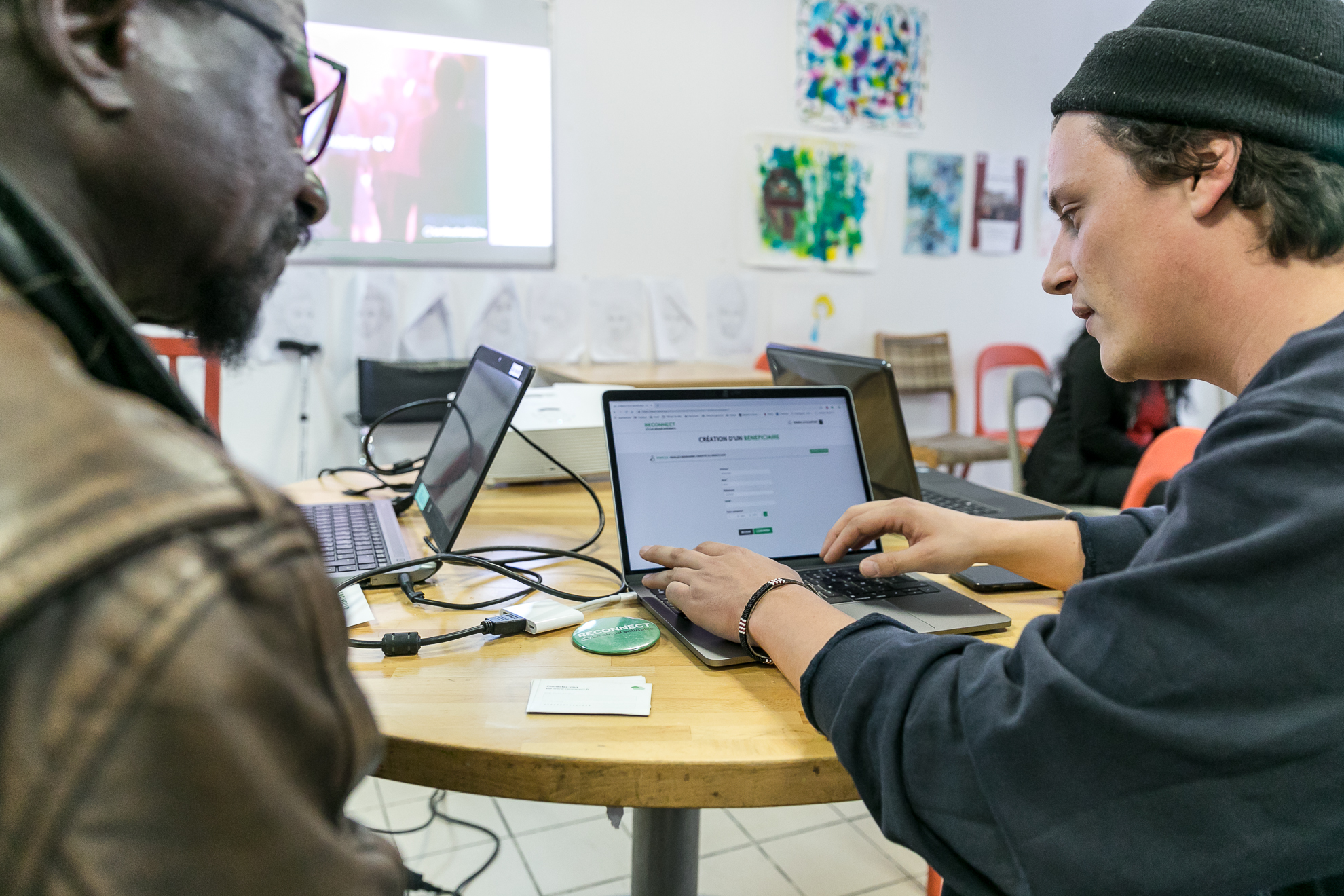 Work app for social professionals, which gives them all the information they need to support users: check their history, update their status, record meeting reports, schedule reminders for upcoming events, find documents and contacts useful, etc. It also allows you to inform team members of the situation of a person being cared for. And, in the event of a job replacement, the new professional can quickly get an overview of the ongoing procedures and the next steps to take in relation to each of the users.
In addition, it allows you to follow in real time the number of places available in services, accommodation and activities, and find the people who need them; and automatically analyze data statistics related to the people being cared for and assessing the impact of social intervention.
The ergonomics of the application have been specially worked with social professionals and third sector entities so that the management is very simple and allows the professionals to concentrate on accompanying the people being cared for. Co-design with third sector entities also allows you to provide solutions tailored to the specifics of the sector's programs and services. And, in addition, the configuration of the system allows to satisfy the specific operational needs of each social entity.
Partners/Funders
Fondation de France, Fondation AFNIC
Genesis
Reconnect is a non-profit association created in 2015 by the French group SOS, whose mission is to facilitate the effectiveness of social inclusion pathways while making the work of social professionals easier. It aims to bring social action and digital technology closer together in order to boost the social and digital inclusion of vulnerable populations.
Reconnect was born from the realisation that social professionals have to dedicate a very significant part of their time to documentary and bureaucratic procedures, to the detriment of the task of supporting and accompanying the person. Initially, it created a digital safe system to facilitate the cloud storage of the documentation of the people assisted and the completion of administrative procedures. And in 2018, the links established with social professionals from hundreds of French organisations led Reconnect to develop the "solution pro", in response to the lack of digital monitoring tools for organisations, and tools for the evaluation and production of objective statistics on their activities.
Level of implementation
Since 2015 Reconnect has enabled more than 30,000 people in France to improve their social situation. At the same time, it has 200,000 stored documents and more than 450 organisations and 3,000 social professionals using its services throughout the country. In 5 years, Reconnect aims to reach 100,000 beneficiaries.

E-Fabrik is an innovative initiative that brings together young people and individuals with disabilities in a creative community with the aim of jointly conceiving solutions to address the challenges faced by people with disabilities in their daily lives.