Soliguide, a digital guide of services for homeless people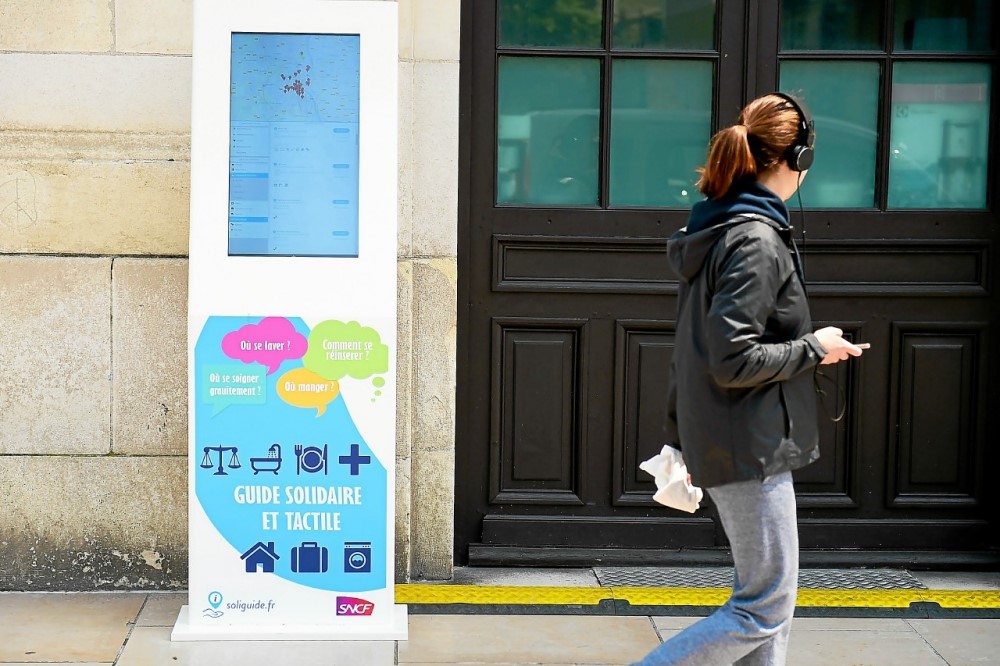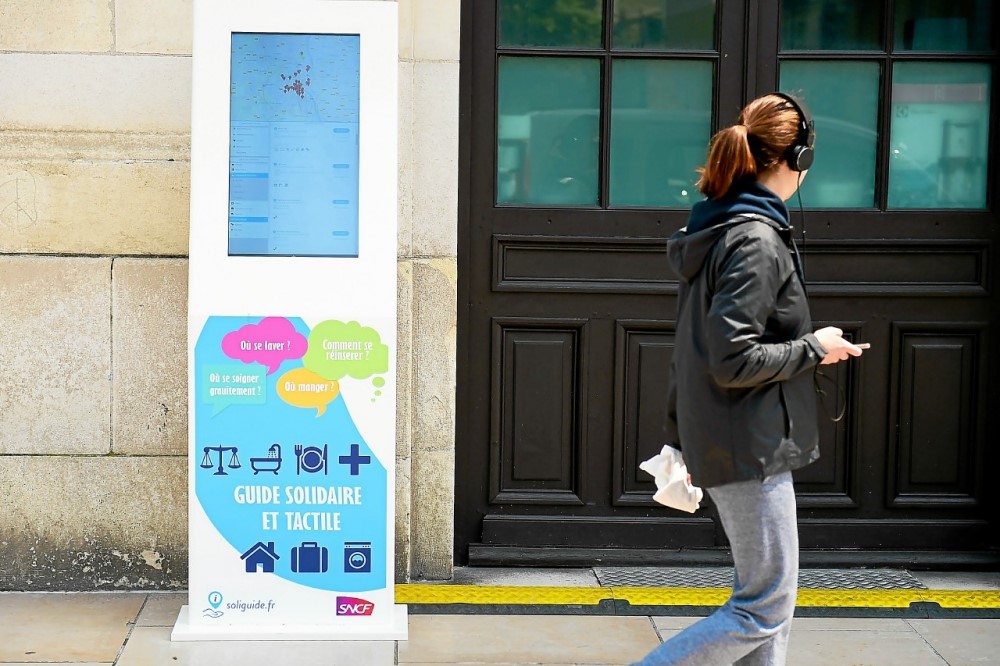 Online platform and touchscreens present in different large French cities, which allow homeless people, refugees or people with other serious vulnerabilities to contact specialized services that can meet their basic needs. This platform can be used from different electronic devices such as mobile phones, tablets or computers, or also from digital kiosks installed in public spaces (touchscreens located in train stations, reception centres, etc.).
Soliguide is an initiative of the Solinum association, which answers questions such as: Where can I eat? Where can I maintain my personal hygiene? Where can I sleep safely? And not only this, but also reports on other services such as: support and advice on legal issues, advice on job search, language classes, etc.It is an easy way to find services grouped by category and geographical area, according to the needs of each person, and in different languages: French, English, Arabic and Spanish. The data is regularly updated by the team of the Solinum association and, through an App, social professionals can make themselves known on the Soliguide map.
Location
Paris, Bordeaux, Nantes and Strasbourg (France)
Partners/Funders
Bordeaux Mécènes Solidaires, Bordeaux Métropole, île de France, Agence Régionale de Santé, Fondation eDF, Fondation de France, Fondation Caritas France.
Genesis
Soliguide emerged in 2018 from a proposal of the network of associations "Interlogement 93". Together with this organization and other local actors, the Solinum association managed (in two months) to create a map with more than 300 services from all over the 93rd District of Paris, from which they have been expanding geographical areas of intervention. Solinum conducted several studies, which found, among other things, that 71% of the homeless in France currently have a mobile phone.
Implementation level
It is a platform that includes in its interactive map 24,668 services from 10,322 different places in 9 territories: the cities of Paris, Bordeaux, Nantes and Strasbourg, as well as the "departements" 77, 78, 92 and 93.

E-Fabrik is an innovative initiative that brings together young people and individuals with disabilities in a creative community with the aim of jointly conceiving solutions to address the challenges faced by people with disabilities in their daily lives.