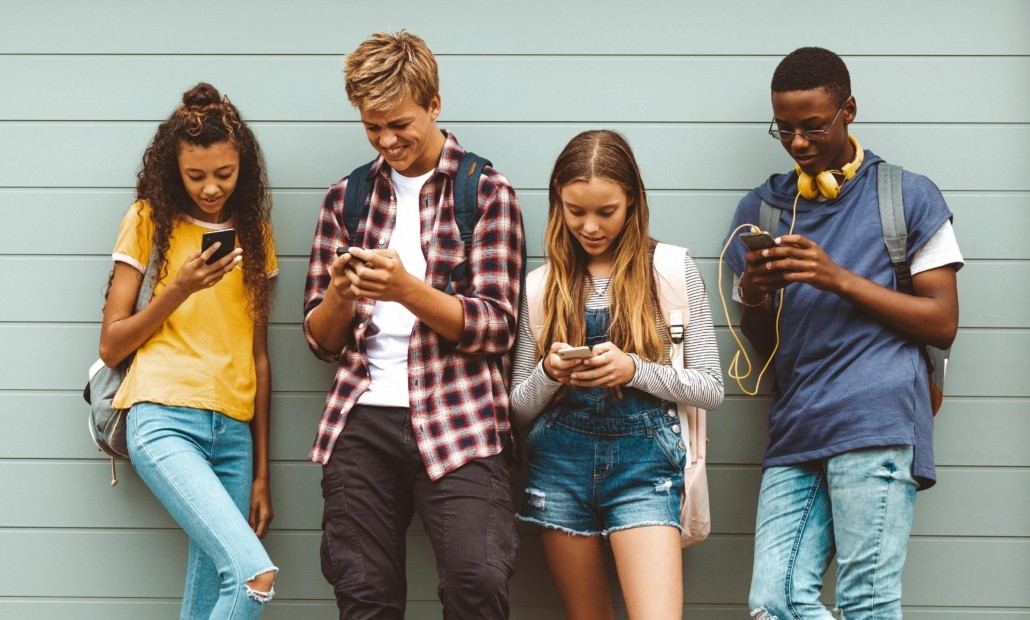 Community intervention project with a comprehensive approach to prevent risks in the use of new technologies among adolescents and young people and promote their proper use.
The project is developed through a set of workshops and interventions that are carried out in secondary schools with the aim of promoting the good use of screens among students. It is well known that the use they make of social networks and new technologies is diverse and can have consequences on mental health. Through the workshops, participants reflect on and become aware of their use of screens. Thus, the project provides them with tools that allow them to identify risky and addictive behaviours. In addition, the workshops encourage critical thinking –allowing them to reflect on video games and online gambling, for example– and debate on the values that are transmitted through networks and on the need and importance of combining virtual leisure with live leisure. The project includes an impact evaluation plan that allows measuring and assessing the changes produced among participants through questionnaires.
The project has been implemented in the neighbourhood of Horta Guinardó, in Barcelona, and in Quatre Carreres, in Valencia, where a team of professionals has given workshops to young people aged between 12 and 16 in secondary schools in the neighbourhoods. Apart from workshops in secondary schools, the project also includes prevention workshops in leisure and free time organisations and training for families and teaching teams from the schools.
Characteristics of innovation
Localization
Barcelona and València
Partners / Funders
Adsis Foundation, Nous Cims Foundation
Genesis
Nous Cims Foundation and Adsis Foundation, two non-profit organisations that promote innovative social projects with the aim of having an impact on people, devised and implemented the Moods project during the 2021-22 school year.
Level of implementation
More than 110,000 teenagers and young people have benefited from this project and the training experiences it provides, with resources and tools to make their use of new technologies better, safer and more aware.

E-Fabrik is an innovative initiative that brings together young people and individuals with disabilities in a creative community with the aim of jointly conceiving solutions to address the challenges faced by people with disabilities in their daily lives.