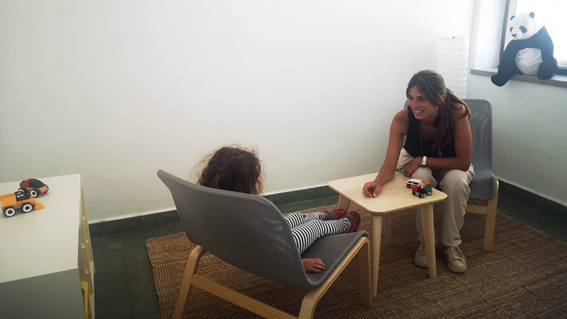 A pioneering integrated unit in Catalonia and Spain, made up of a specialised multidisciplinary team, whose objective is to avoid the re-victimisation of children and adolescents who are victims of sexual abuse and to provide all the necessary care in a single space.
Barnahus is a project to help children and young people –from 0 to 18 years of age– who have suffered sexual abuse and to prevent aggression against minors. It puts the victim of sexual abuse at the centre, working in a single space with all the care services they need and minimising the traumatic experience of reliving the aggression. This avoids victims having to go through courts, police stations, hospitals and children's services. It is promoted by Save the Children and is supported by five Catalan government departments, mainly the Social Rights department, but in coordination with the Health, Education, Justice and Interior departments.
Barnahus has a welcoming and friendly appearance to provide security, comfort and confidence to children and their families. There are separate rooms to preserve privacy, a kitchen-dining room, offices and a medical examination room. The psychosocial team –consisting of psychologists and social workers with a coordinator– works full time, 24 hours a day, every day of the year, and also offers translation services.
Characteristics of innovation
Partners / Funders
Catalan Government
Genesis
Barnahus began as a pilot project –a pioneer in Spain– in 2020 in the Tarragona Educational Complex, following the European model -the Barnahus emerged in 1998 in Reykjavik, Iceland- and with the aim of extending throughout the country. A new centre has recently opened its doors in Manresa. In addition, a comprehensive strategy has been developed to address sexual abuse in childhood and adolescence in Catalonia, including preventive policies and specific training.
Level of implementation
The Barnahus service, in operation since mid-2020 in Tarragona as a pilot test, has enabled the detection of 622 cases of sexual abuse of minors and adolescents in this period in Catalonia, according to data from the Department of Social Rights in 2023. Thus, it has been postulated as a successful model and for this reason the Department of Social Rights of the Government of Catalonia wants to implement and promote the service, throughout 2023, in other Catalan towns (Tortosa, Lleida, Seu d'Urgell, Manresa, Vilanova and Geltrú, Girona, Prat de Llobregat, Granollers, Terrassa, Badalona, Mataró and Barcelona).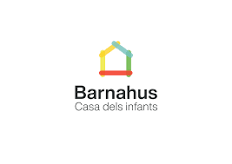 E-Fabrik is an innovative initiative that brings together young people and individuals with disabilities in a creative community with the aim of jointly conceiving solutions to address the challenges faced by people with disabilities in their daily lives.